MBW Power Pitch Trowel Handles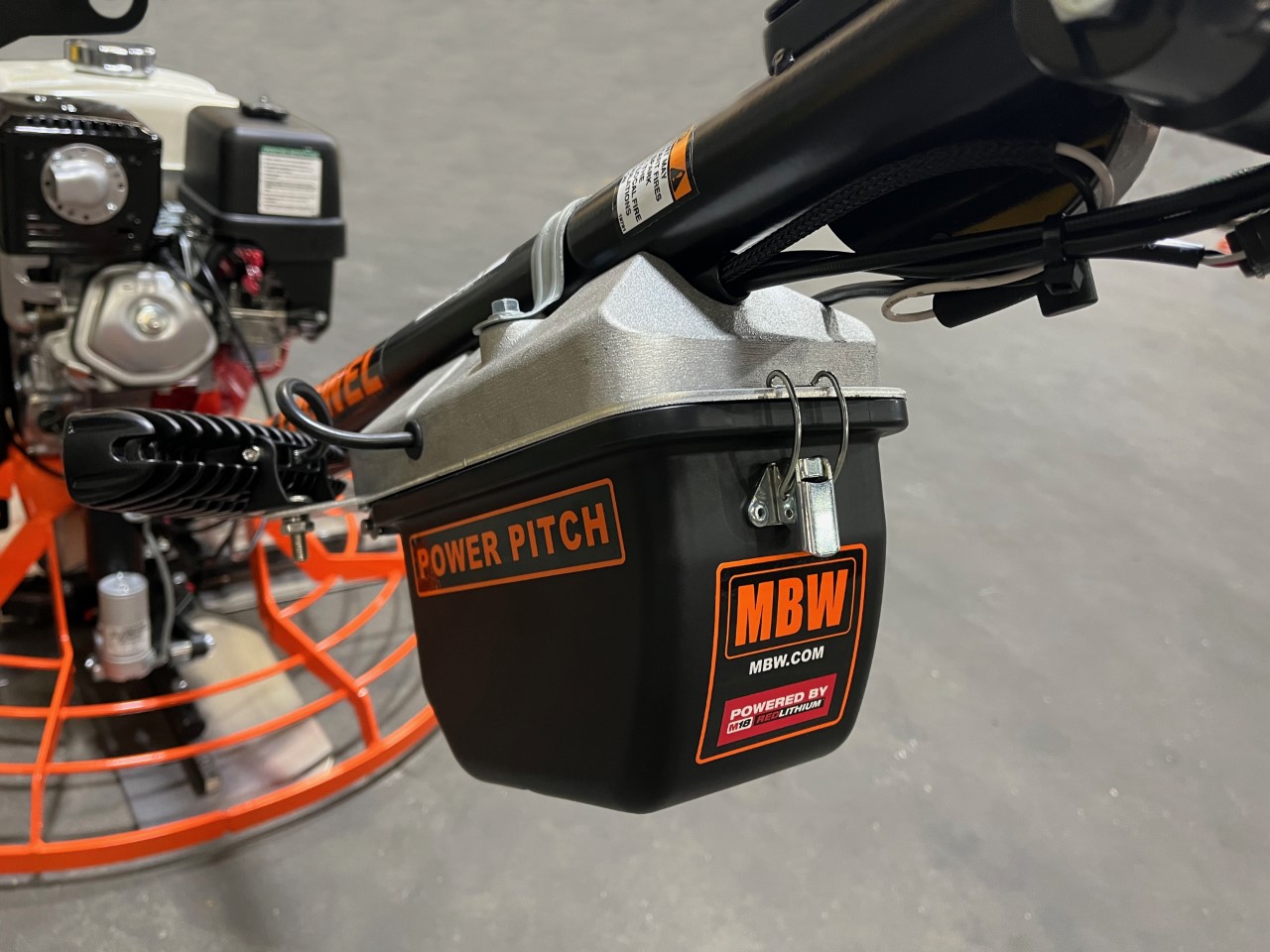 MBW's Power Pitch handle is designed to create a convenient, user-friendly jobsite experience.
Powered by M18™ REDLITHIUM™ Milwaukee battery, the Power Pitch trowel handle pitches the trowel blades electronically. With contractor safety in mind, this system allows the operator to pitch the blades without taking his or her hands off of the handle. Any M18 REDLITHIUM Milwaukee battery can be used and will not affect the handle's performance.
Features of the Power Pitch handle include:
LED lights to increase visibility with a simple on/off switch.
An electric actuator with its own limit switches. The actuator allows the blades to automatically stop pitching once flat or fully pitched within the actuator's range.
Weatherproof switches for the on/off LED lights and the variable power pitch blade adjustment. They are enclosed in a cast aluminum housing on the operator handle.
An enclosed battery box located under the handle and near the operator. It's location helps prevent damage and concrete up build up.
MBW is committed to beginning each new engineering project with the assumption that significant progress can be made in terms of improved productivity, reduced maintenance, longer life, enhanced user safety or lower long-term cost of ownership. MBW's Power Pitch trowel handle enhances safety & improves productivity.
Available for purchase in February 2023.
For more information, contact MBW via email at mbw@mbw.com or at 262-644-4234.