Irion‐America Caulking Guns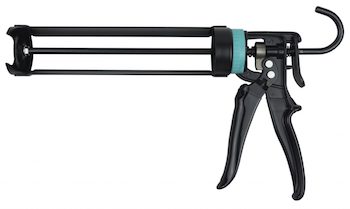 Irion Vertriebs GmbH, a German‐based manufacturer of dispensing tools and caulking gun products worldwide, announces the launch of Irion‐ America, LLC (irion‐america.com), a United States-based sales and distribution subsidiary.
Irion‐America was formed in the suburbs of Philadelphia in July 2017. As a manufacturer of high quality caulking and polyurethane foam guns, Irion‐America is now stocking these elite products here in the United States. This allows for a superior line of applicators to be delivered within a few days to continental U.S. customers.
"We recognized a demand in the U.S. market for higher quality products and are up to the challenge to provide American businesses with the reliable products they need," said Thomas Irion, CEO of Irion.
Last year alone, Irion sold over 3 million foam and 3 million caulking guns worldwide and with this new subsidiary, expect that number to significantly increase because of the demand in this market.
In addition, due to climate change and potential environmental rules and regulations, residential houses and industrial buildings may need to be insulated in a more professional way. Conventional technologies such as nailing and stapling are being replaced by gluing and bonding with polyurethane foam as well as innovative adhesives and sealants of which Irion has developed special caulking guns.
Orders can be placed by emailing: pete@irion‐america.com

Irion has been a premier producer of high quality caulking and PU foam guns for more than 20 years. The combination of German engineering and on‐site quality control along with the most cost effective manufacturing process has made Irion products number one in the global market. Irion's production facility in Shanghai, China operates under the strictest test standards maintaining certificates.
Having all operations from manufacturing through distribution in one company provides unique capabilities for creating customized features and private label products as well as reducing costs and delays. Irion is strongly committed to sustainable, environmentally‐friendly technologies and fair treatment of employees. Their expertise is appreciated by retailers and specialized wholesalers both nationally and internationally.