IronCraft Redesigns Forestry Disc Mulcher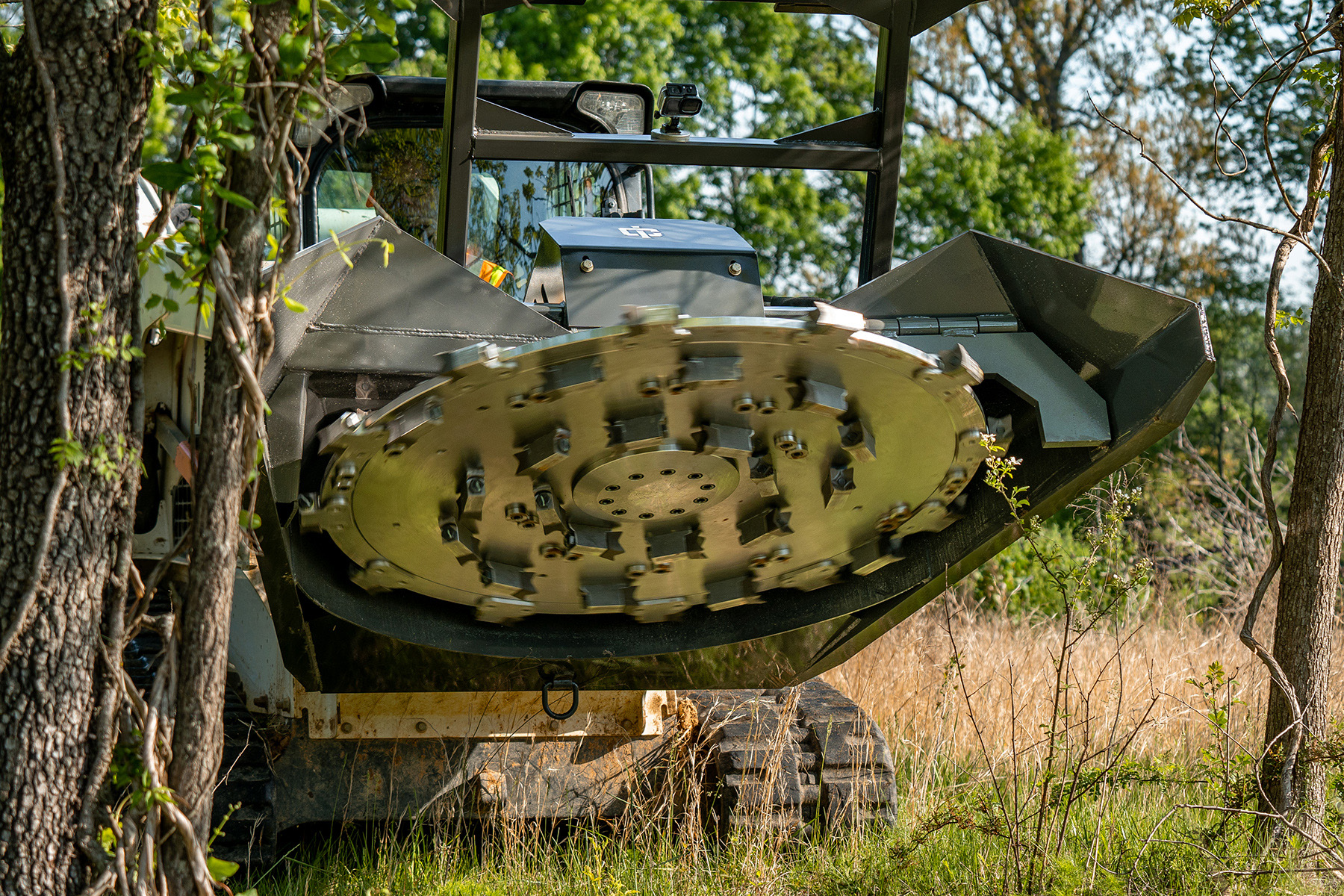 IronCraft, LLC ("IronCraft"), formerly branded Titan Implement, re-launches their redesigned Forestry Disc Mulcher which quickly eradicates 6- to 14-inch diameter materials and standing or felled trees.
A robust 60-inch fully machined disc includes 44 beaver teeth located on the top, bottom, and perimeter of the disc, with 5 additional beaver teeth located on the inside of the deck for even more mulching capacity. An angled throat design guides material into the mulching chamber to speed the shredding of brush.
Available with either 150cc motor that requires 32-44 gpm of hydraulic flow, or 200cc motor that requires 45-60 gpm of hydraulic flow.
All models feature a 1" hinged deflector and 3/8" thick deck and reinforced sides for longer service life. The IronCraft Forestry Disc Mulcher is ideal for mulching projects such as Right-of-Way clearing, fire lane clearing, pasture reclamation, and other land clearing projects where speed is desired, and aesthetics are not as critical.
IronCraft stocks the Forestry Disc Mulcher in their Athens, Tennessee factory; they are available through their nationwide dealer network. Each unit is warranted for a full year.
IronCraft LLC, was formerly branded as Titan Implement. The company was purchased by LFM Capital which plans major capital expenditures over the next 24-months at the Athens, Tennessee factory as well as other southeastern, TN locations including a paint booth, laser cutting, robotic welding, and more. In addition, other initiatives to support the post-purchase experience include online parts lookup, service manuals, training resources, and adding more product support locations across the country.
IronCraft, LLC, founded in 2014 under the Titan Implement brand by the Turner family, is a leading manufacturer of agricultural implements and skid steer attachments catering to a variety of applications such as agriculture, landscaping, light construction, and more. Based in east Tennessee, IronCraft offers an extensive range of rotary cutters, rotary tillers, box blade scrapers, grader blades, landscape rakes, disc harrows, and skid steer attachments. For more information, please visit www.ironcraftco.com.