L.B. White Tradesman 400 Ultra DF Portable Heater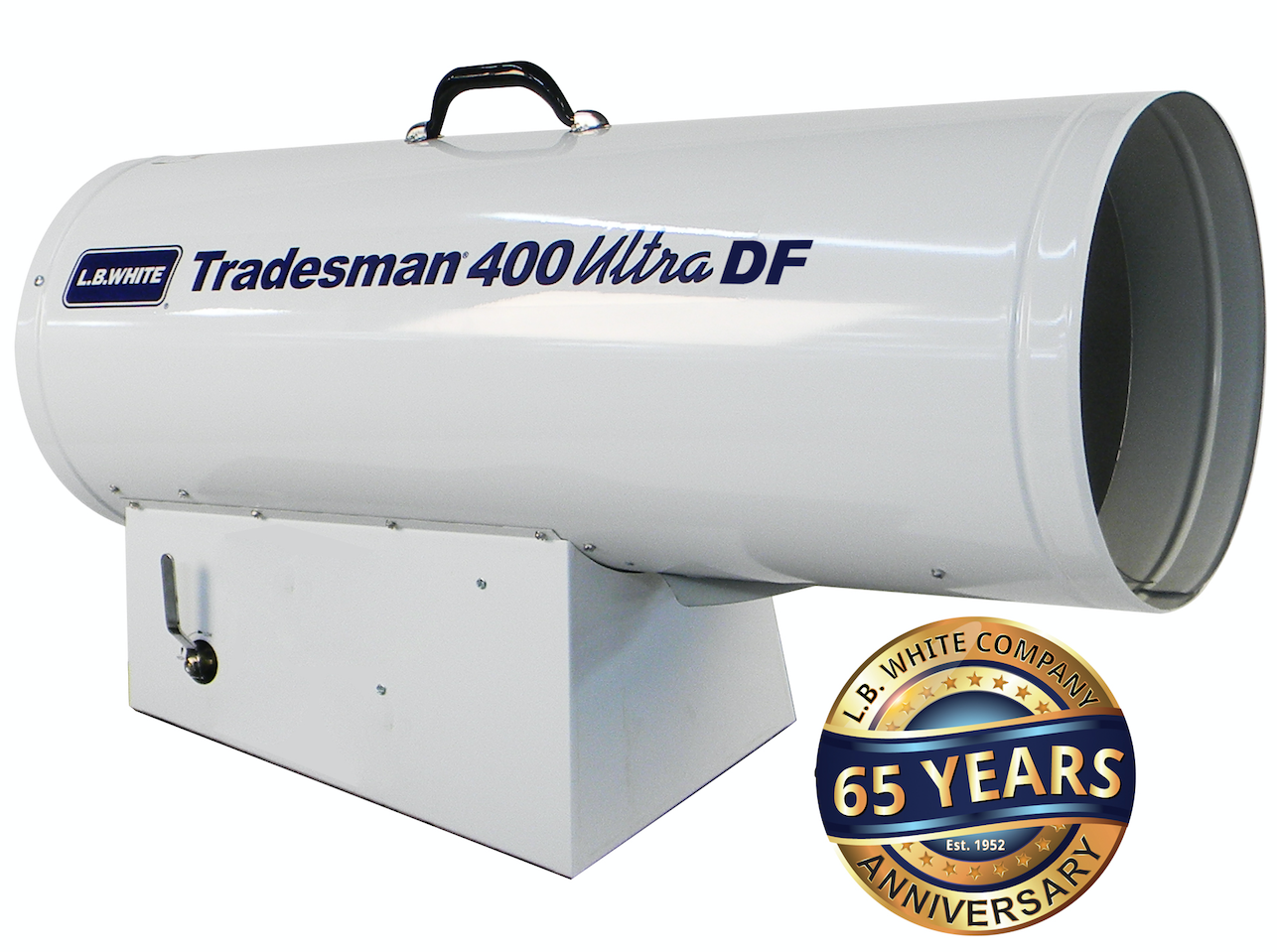 L.B. White Company, Inc. introduces what it says its the most compact 400,000 BTU/h dual fuel (LP/NG) heater on the market today, the Tradesman 400 Ultra DF portable forced air heater.
The Tradesman 400 Ultra DF weighs in at 55 pounds and is only 35 inches long, making this unit easy to carry from site to site. Heater output can be adjusted from 400,000 BTU/h down to 250,000 BTU/h for LP and down to 170,000 BTU/h for NG.
Variable output means fuel savings on the job, and this heater is direct fired, with 99%+ combustion efficiency and is Made in the U.S.A.
Engineered to deliver reliable, high efficiency heat, the L.B. White Tradesman 400 Ultra DF heater features a single lever to change from propane to natural gas, a thermostat to keep any work environment comfortable and a unique 3-trial ignition system that insures the heater will light under adverse conditions.
As durable as it is economical, the new Tradesman 400 Ultra DF has the heaviest gauge combustion chamber and burner plate in its class, a Tri-Shield finish to protect against abrasion or corrosion, is certified to meet or exceed CSA-US standards and is backed by an industry leading (2) year warranty.
Recognized as a leader in construction heating for 65 years, L.B. White offers the technical expertise and knowledgeable customer support you can count on for all your construction heating needs. For more information about L.B. White construction heating solutions, please contact your local L.B. White representative or contact us directly at 800-345-7200.