Lifting & Moving: Loop Rope Adjustable Bungee Cords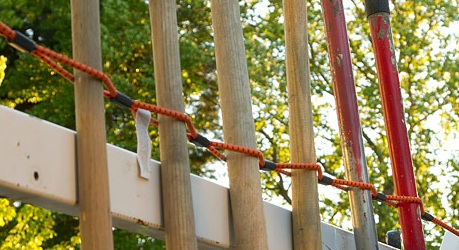 LoopRope is made of one continuous piece of shock cord fastened together to create permanent loops. LoopRope comes in 3- and 5-foot lengths.
Each LoopRope comes with two dual-sided, stainless steel LoopClips. One 5-foot LoopRope gives you 10 custom tie-down lengths and over 8 attachment points. Traditional bungee cords are a thing of the past with the invention of LoopRope.
Use it everywhere; it's secure, fast and easy. Users are discovering many different ways to secure items: check out video examples on the website.