M. K. Morse Bi-Metal Hole Saws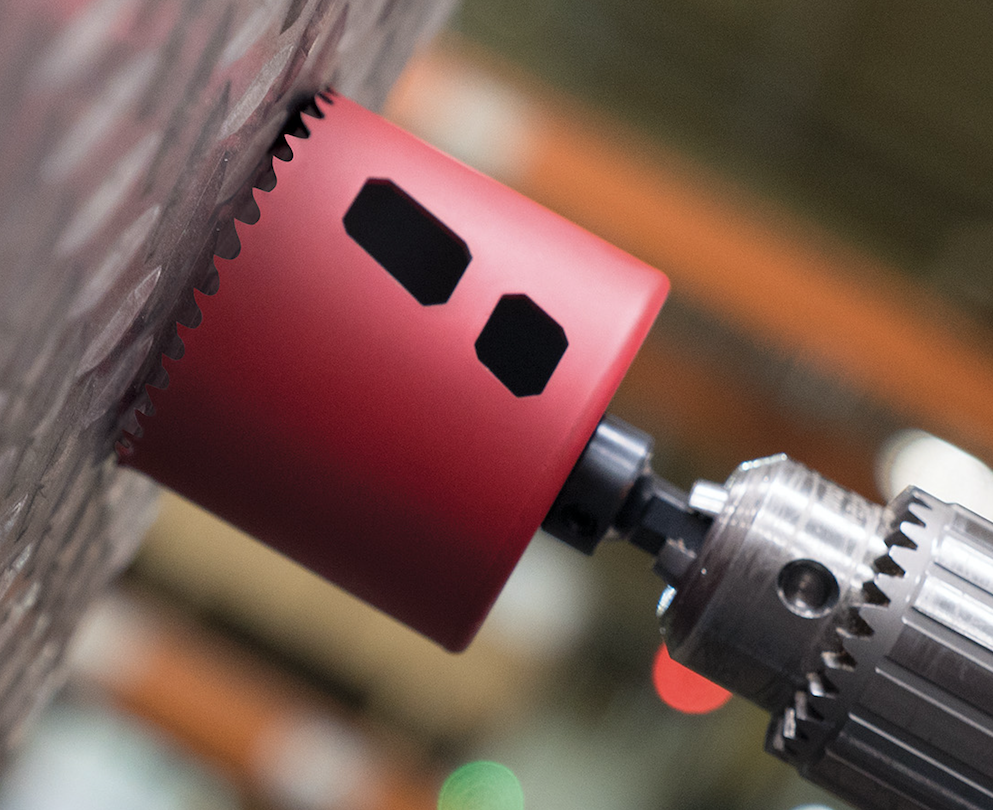 Bi-metal hole saws are the optimal solution for quick, dependable metal and wood hole boring. They are a great value, supplying dependable performance for a reasonable price.
Recent discoveries at The M. K. Morse Company's technology center have led to dramatically improved cutting times and extended product life over all current bi-metal hole saws on the market.
Available exclusively through authorized distributor partners across the globe, the all-new Morse bi-metal hole saw takes hole boring efficiency to a new level.
Manufactured exclusively in Canton, Ohio, this innovative bi-metal hole saw is Morse's latest addition. A closer look reveals a deeper cut depth, improved side slot, and impressive, proprietary cutting edge. Tests confirm the saw works more quickly and cleanly than all other bi-metal hole saws.
The new Morse hole saw also boasts all-new, optimized packaging options. The new packaging is cost-effective, easy-to-open, and makes both storing and merchandising easy.
For over fifty years M. K. Morse has been providing professional quality products and dependable service. M. K. Morse offers a wide range of hand tool and power tool accessories, including hole saws, reciprocating saw blades, jig saw blades, portable band saw blades and hack saw blades, as well as industrial quality band saw blades and metal cutting circular saws and blades. M. K. Morse products are readily available from contractor and industrial supply houses worldwide.
For more information, contact The M. K. Morse Company, P.O. Box 8677, Canton, OH 44711, USA telephone (330) 453-8187 or visit www.mkmorse.com.