Bosch Daredevil Multipurpose Drill Bits
Multi-grind Carbide head and hex shank offer maximum material versatility.
Upgraded head delivers up to 85 percent faster drilling in metal versus standard bits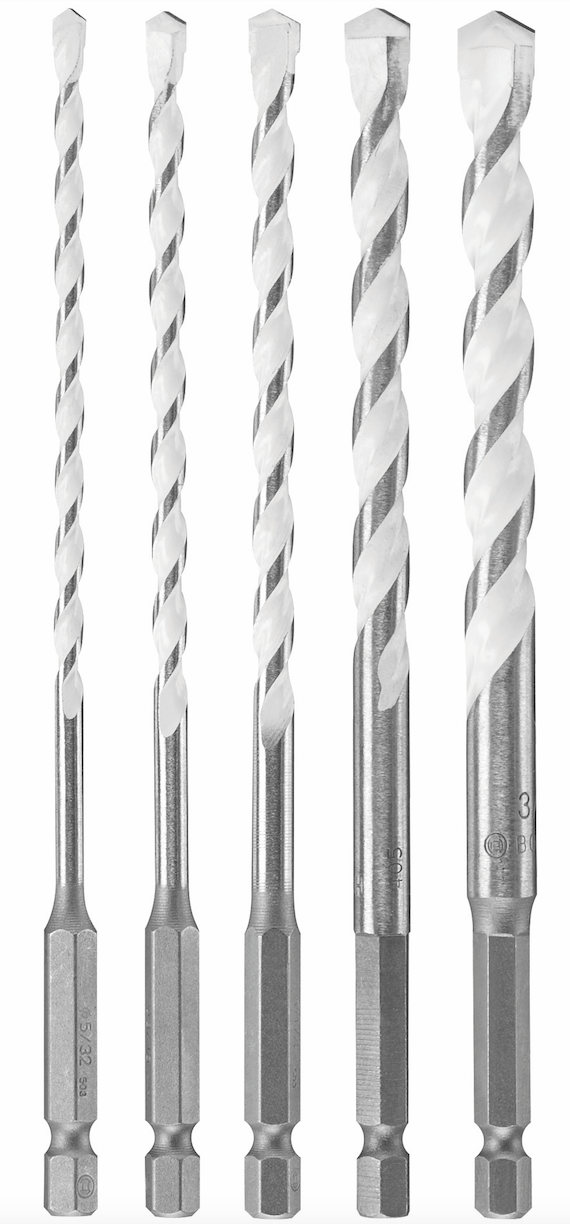 Bosch Daredevil multipurpose bits get the job done in a variety of materials, including masonry, brick, block, tile, metal, wood and plastic. Thanks to a carbide multi-grind head (tip is ground on four surfaces) that delivers up to 85 percent faster drilling in metal versus competitive multi-material bits, these bits are ready for any drilling task in almost any material. They could be the only bits you'll ever need.
The multi-grind head on Bosch Daredevil multipurpose bits feature sharp edges that are tough enough for metal and masonry applications. The bit's robust tungsten carbide head ensures no skating, clean holes and long life in impact applications. Daredevil multipurpose bits have up to 9x life versus competitive bits in multi-material applications.
"Whether you're a pro or a DIYer, Bosch Daredevil multipurpose bits deliver the same advantage – one bit that can drill in a wide variety of materials," said Chris Moskaites, product manager, accessories, Robert Bosch Tool Corporation. "In many cases, it's just not efficient to change bits all the time on the jobsite. With Daredevil multipurpose bits it's not an issue – one bit does the job of several, so it saves time but it also saves the hassle of carrying around a pocketful of bits."
Daredevil multipurpose bits have an impact-rated hex shank that can withstand tough drilling when used in a hammer drill or an impact driver. The bits feature steep flutes with ribs for fast dust removal in applications that range from masonry to metal.
Diameters extend from 1/8 to 1/2 inch.
To learn more about the Bosch Daredevil multipurpose bits or to find a local dealer, visit www.boschtools.com or call 877-BOSCH-99. Check out www.bethepro.com for additional tips and videos.