Milwaukee 46 Inch High-Capacity Steel Storage Combo Chest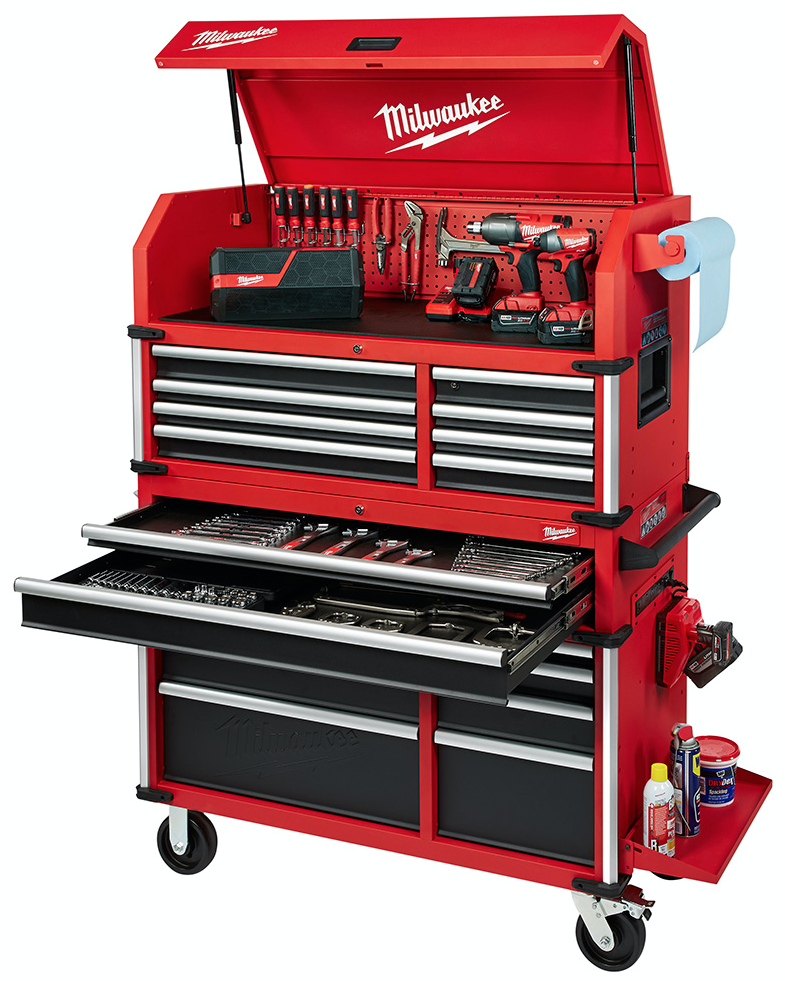 Milwaukee is pleased to announce the addition of a 46" High Capacity Steel Storage Combo to its widely popular offering of steel storage solutions. The new unit has been specifically designed to provide more capacity for tools and other equipment, as well as increased durability.
The new 46" High Capacity Steel Storage Combo is engineered with thicker gauge steel and constructed with a reinforced angle iron frame, 6" industrial casters, and edge protectors on all sides for ultimate durability.
The work station's 18 drawers include 100-pound soft close slides, two bottom drawers with moveable dividers, and a total weight capacity of 2500 pounds.
These drawers are also deeper than the company's other steel storage options, with a peak depth of 22" for additional storage capacity.
The Storage Combo features a power tool organizer to keep tools upright, a built-in power center for instant access to power, and USB ports.
The 46" High Capacity Steel Storage Combo will be available at select distributors in December of 2017.