Milwaukee Wrecker with Nitrus Carbide Recip Blades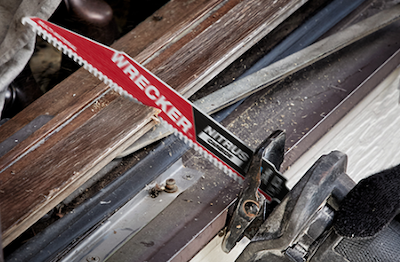 Milwaukee's WRECKER with NITRUS CARBIDE SAWZALL blade for multi-material cutting is the next generation of carbide teeth technology.
Our NITRUS CARBIDE technology allows this blade to be the fastest cutting and longest life multi-material blade on the market. The blade features a 6TPI design for best material versatility and the ability to cut materials from wood with nails and screws to thick metals.
Our blade delivers 2x life versus carbide teeth blades eliminating the need for blade changes when cutting a variety of materials.
The WRECKER carbide sawzall blade is available in 6", 9" and 12" blade lengths. It is the ideal blade for demolition and remodeling jobs.