Adhesives & Sealants: Nelson CLK Sealant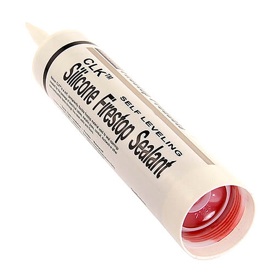 Nelson CLK Sealant is versatile and ready to use in virtually any application
Contractors can quickly and easily maintain the integrity of fire-rated construction with CLK silicone sealant from Nelson Firestop.
Installed by a caulking gun, or by manually trowelling using a mason's trowel or putty knife, CLK sealant is ideal for firestop penetrations and construction joints, such as around metallic pipes or conduits, and for floor-to-wall, floor-to-floor and head of wall applications. CLK is waterproof, smoke-proof and gas-proof, so nothing gets through.
Highly adhesive and simple to apply, this non-shrinking and non-toxic sealant maintains its flexibility and allows for movement or vibration, so it retains its sealing qualities even with expansion, contraction or other fluctuations.
In addition to protecting and preventing the spread of fire, smoke, gases and water, CLK has been acoustically tested to demonstrate excellent noise reduction properties.
Nelson Firestop CLK meets UL1479, ASTM E-814, ASTM E-1966 and ASTM E-84
For more details, call 860-331-7325 or visit www.nelsonfirestop.com.