Anchors: Powers Fasteners 316 SS Wedge Bolt Anchor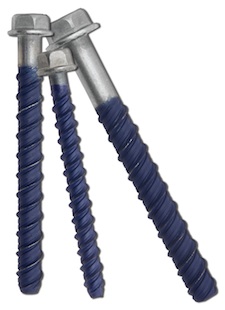 For the ultimate in corrosion resistance the 316 Stainless Steel Wedge Bolt anchor is a one piece, heavy-duty screw anchor with a finished hex head.
It is simple to install, easy to identify, fully removable and vibration resistant and well suited for many applications, both indoors and out.
Steel threads along the anchor body self tap into the hole during installation and provide positive keyed engagement with the benefits of higher load capacities, and ease of installation.
Visit us at STAFDA 2014, Charlotte, N.C. Booth #1410
Powers Fasteners, Inc., is a leading domestic manufacturer of mechanical, adhesive and powder-actuated fastening systems. For more information, call 800-524-3244; or visit Powers' website at www.powers.com.