Adhesives & Sealants: Pres-On Silicone Foam Tapes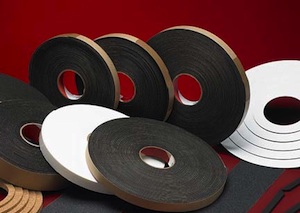 Combining the lightness of foam with the proven sealing power of traditional sponge rubber, Pres-On S-600 and S-800 silicone foam tapes safely seal and protect outdoor communications, electronics cabinets, HVAC units and HID lighting enclosures from rain, fine particles, and the damaging impact of extreme climates. Both tapes are UL recognized for flame retardance and gasketing.
Available in several thicknesses, colors (red, gray or black) and lengths up to 60-feet, the medium density tapes feature either an acrylic (S600) or silicone (S800) pressure-sensitive adhesive on one or two sides. Both tapes exhibit excellent memory and low stress relaxation qualities, along with superior resistance to UV light, ozone and corrosion.
For a free sample, call Pres-On at 800.690.8025 or email sales@pres-on.com.