Puma DG5522HP Gas Air Compressor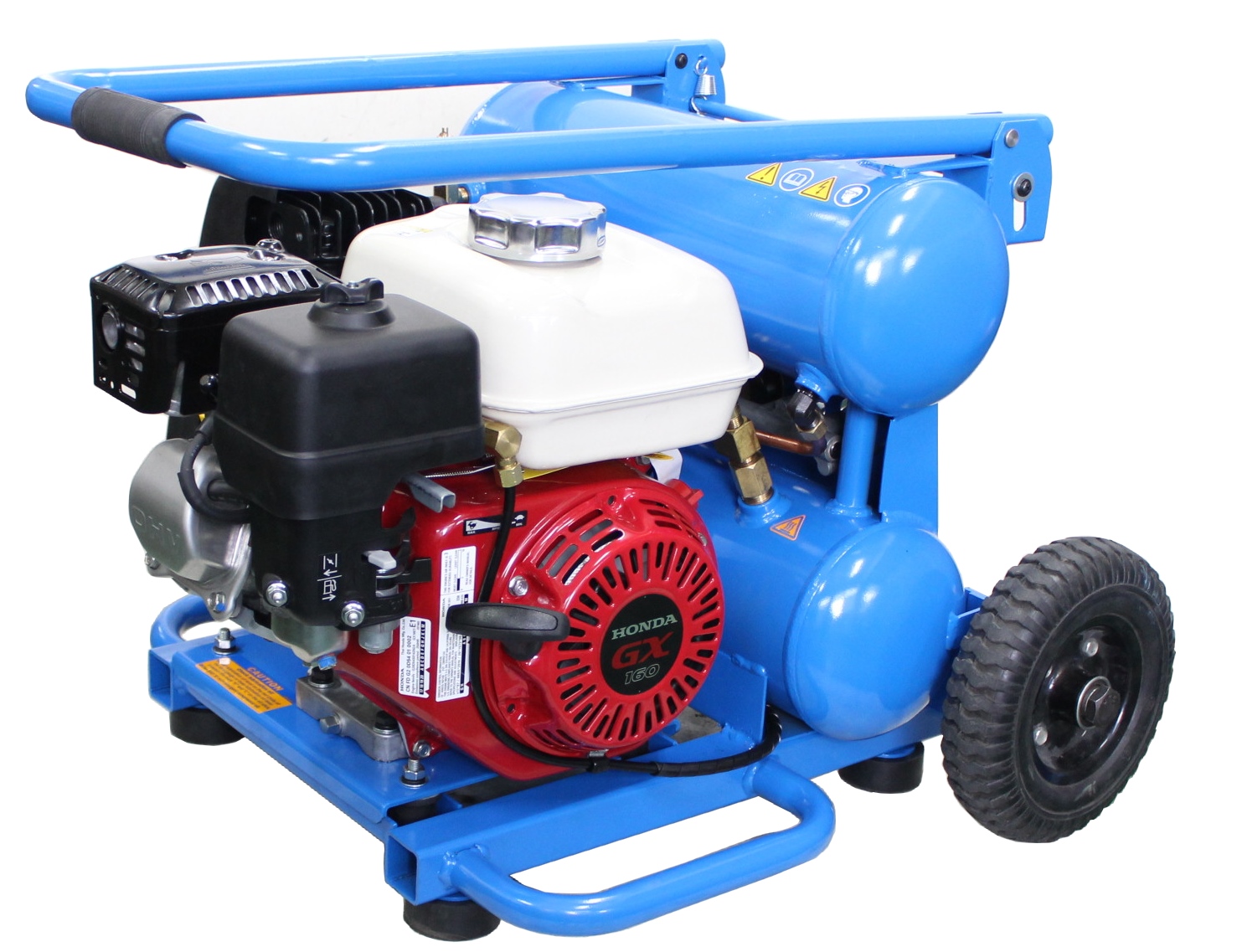 The new Puma single stage gas 4 gallon portable air compressor is built for optimum performance and portability.
This new air compressor is capable of delivering air flow of 9.1 CFM at 40 PSI and 8 CFM at 90 PSI, which makes it suitable for multiple commercial applications, yet its compact size, folding handle, and framed dolly designs provide great space saving, protection, and portability.
Powered by 5.5HP Honda GX160 commercial grade gas engine, combined with Puma large bore single stage direct drive oil lubricated compressor pump, the maximum reliability and durability is achieved.
It features built in regulator and two quick couplers for easy access to compress air. Two flat–free wheels can be removed to further reduce its size and weight and reconfigured to be used as a stationary or a truck mount unit.
All of the qualities it possess makes it a versatile air compressor to handle the most demand- ing professional and commercial jobs.