RIDGID RE 6 Electrical Tool and LR-60B Crimp Head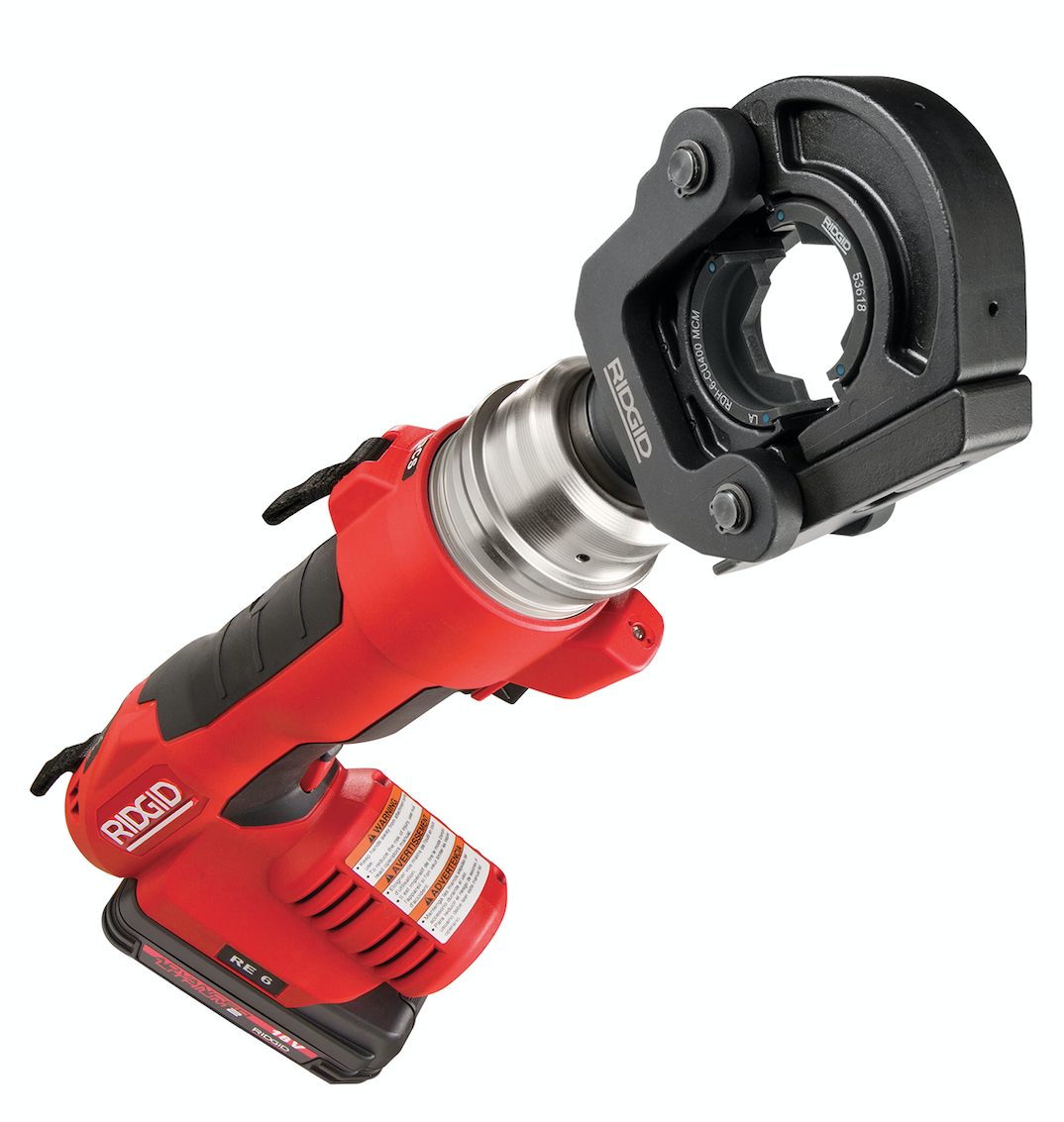 The RIDGID RE 6 cable termination tool just got better with the addition of the RIDGID LR-60B Latching Round Die Crimp Head.
The new head uses color coded 6 ton U-style dies to crimp lugs and splices from #8AWG up to 600 Kcmil (MCM) copper and 350 Kcmil (MCM) aluminum in five seconds, and is classified to UL 1976, making it an ideal choice for electricians.
The LR-60B has a slim, compact design with 360-degree head rotation that allows for access and maneuverability in tight spaces. Crimp dies quickly snap into the head, don't require a push button or adapters to change dies, and have a quick release latching system for maximum efficiency.
"The new crimp head was developed from electrician feedback about what they need in a tool to meet their demanding work conditions," said Gina Hartman, RIDGID Global Marketing Manager. "The LR-60B is the latest head available for the RE 6, a tool that provides interchangeable head options. Users purchase the base kit and only the head options they need for complete tool customization and job site flexibility."
The RE 6 is a multifunctional battery-powered solution for cutting wires, crimping lugs and punching electrical boxes all with a single tool. It features a patented QuickChange SystemTM that incorporates a moveable collar that lets contractors quickly and easily switch between interchangeable heads.
Along with the LR-60B, other heads include the SC-60C Scissor Cutter Head, the 4P-6 4PINTM Dieless Crimp Head, the UC-60 Utility crimping head, and the Swiv-L-Punch Knockout Punch Head.
For additional information about the LR-60B, the RE 6 Cable Termination Tool and other RIDGID products, please visit www.RIDGID.com or call toll-free: 1-800-769-7743.