Seaco Cloth Duct Gaffer and Artist Tape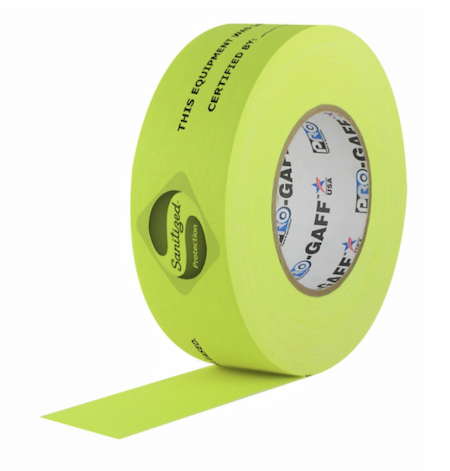 Seaco has teamed up with Shurtape to develop 2 types of tape to give your clients piece of mind in these trying times. Both styles of tape are pre-printed with the words: "THIS EQUIPMENT WAS SANITIZED AND CLEANED BEFORE IT WAS RELEASED"
The 2" x 75' florescent cloth duct-gaffers tape has high tack and tensile strength, a writable surface and is very durable.
The 2" x 180' Yellow Flat-back Paper Tape is high adhesion, flexible, has a writable surface and is abrasion and oil resistant.
Both products are priced at $18.95 per roll (24/rolls per case).