Seaco Double Face Location Tape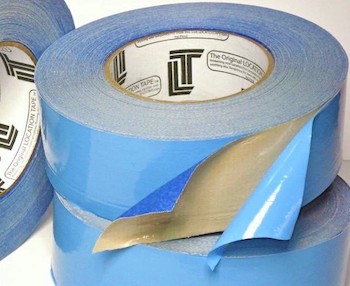 Designed with great holding power and delicate balance of easy release, our newly launched Location Tape has it all — high tack carpet tape on one side with gentle blue painters' tape on the flip side. Location Tape is a win-win! This innovative tape will make projects stick just a little bit better!
Great temporary uses include:
Trade Show Carpet & Flooring
Painting & Stucco
Poly Sheeting
Signage
Save Time & Money
Easy to work with
Rolls are 2" x 75' long
$18.50 per roll (MSRP $28.95)
(sold by the 24 roll case)
SEACO is the stocking master distributor of "The Original Location Tape." In stock, ready to ship and priced right. Call or email for more information.
info@seacorope.com
orders@seacorope.com
SEACO INDUSTRIES, LLC
524 S. COLUMBUS AVENUE
MT. VERNON, NY 10550
(914)664-5400 phone
(914)664-5440 fax
"NEVER BE AT THE END OF YOUR ROPE"®
New York ~ Georgia ~ Texas ~ California ~ Oregon ~ Canada