Shurtape FM 200 Flagging Tapes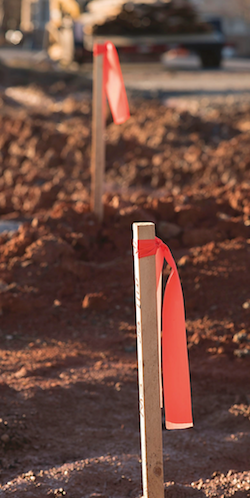 Sometimes the job calls for high visibility, especially for professionals in the building and construction, forestry, electrical and general industrial industries. That's why Shurtape Technologies, LLC, a leading producer of pressure-sensitive tapes, has expanded its safety and marking product portfolio with new Shurtape brand FM 200 flagging tapes.
These new flagging tapes are built for use in a variety of temporary applications, from color-coding, tagging and designating hazards to indicating survey boundaries, marking trails and more.
Designed to resist fading over time, FM 200 is available in a variety of standard and fluorescent colors, each warning of a certain potential hazard, such as pipes, cables, drain lines, and more.
FM 200 non-adhesive flagging tapes are also:
Durable: resistant to moisture and humidity for use indoors and outdoors
Easy to use: quick and simple to tie and tear, even in cold temperatures
Highly visible: vibrant standard and fluorescent colors are easy to spot
Writable: suitable for writing warnings and identification marks
"Safety is a critical focus for us, which is why we are excited to add FM 200 flagging tapes to our portfolio of solutions used in safety and marking applications, including barricade, warning stripe and film color-coding tapes," said Lisa Zierfuss, product manager for building and construction tapes at Shurtape. "FM 200 is designed with quality and long-lasting performance in mind, delivering ease of use, reliability and durability with each, and every, use."
Visit Shurtape.com to learn more about the new line of flagging tapes.