Southwire Heavy Duty PVC Conduit Benders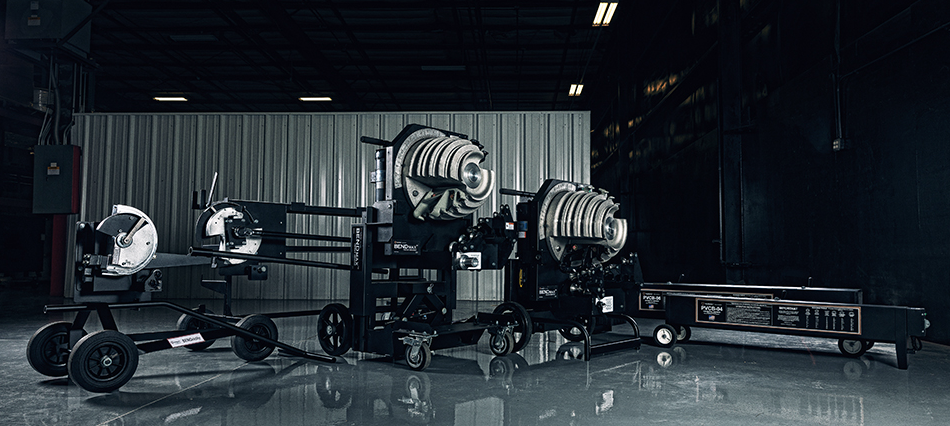 Southwire Tools & Equipment is proud to introduce a new line of heavy-duty PVC conduit benders, helping users increase efficiency when heating and bending PVC conduit. The line is manufactured in the USA and offers three options, which feature both motorized and manual conduit-bending options. Expanding the product line, Southwire also offers two individual plug kits, with plugs ranging in size from two to six inches, ensuring a solution for a wide range of contractor needs.
Along with the launch of PVC Benders, Southwire introduced the BENDdolly Bending Platform. The BENDdolly Bending Platform is a lightweight bending solution for EMT, IMC and GRC conduit. With bending shoes in sizes from ½" through 1-¼", the Chicago-style bender features interchangeable bending shoes and is a companion tool to the BENDstation Platform. With a shared group of bending shoe heads, the BENDdolly platform can be changed to the BENDstation workstation in a matter of minutes.
Extending the company's BENDmax Power Bender line, Southwire also announced the BENDmax Compact Power Bender. The Compact Power Bender features a large analog protractor and large positive switches for consistent, accurate bends. With a four wheeled push cart design, this platform allows the BENDmax Power Bender to be easily maneuvered around jobsites.
With these additions, Southwire Tools & Equipment now offers a complete line of bending solutions. From the hand bender, BENDdolly Platforms, BENDstation Workstations, BENDmax Compact Power Bender, PVC Benders and the BENDmax Power Bender, Southwire's line of benders is Built for Durability, Built for Reliability, Built for Work.
A leader in technology and innovation, Southwire Company, LLC is one of North America's largest wire and cable producers. Southwire and its subsidiaries manufacture building wire and cable, metal-clad cable, portable and electronic cord products, OEM wire products and engineered products. In addition, Southwire supplies assembled products, contractor equipment and hand tools. For more on Southwire's products, its community involvement and its vision of sustainability, visit www.southwire.com.