Veto Pro Pac PB4- Parts Bags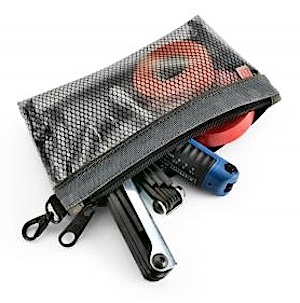 Veto Pro Pac introduces PB4- Parts Bags, a Veto Pro Pac quality set of four parts bags designed to help tradesmen organize and store small tools and assorted items.
The PB4 is the newest product in a long line of workaholic tool bag and accessory products that tradesmen and technicians have come to expect from Veto Pro Pac: redefining a product category, industry leading innovation, unparalleled durability, and design features that increase productivity on the job and save time, money while improving a tradesman's bottom line.
Veto Pro Pac's PB4 parts bags are color-coded; contain a reinforced see-through side panels allowing for clear visibility of contents; and, they are made of 600 denier nylon body fabric to reduce wear and tear.
In addition, the PB4s have a metal swivel hook that attaches to any Veto Pro Pac tool bags' outside D-rings or they can be stored inside the tool bags.