Weber MT CFR 90 Forward Plate Compactor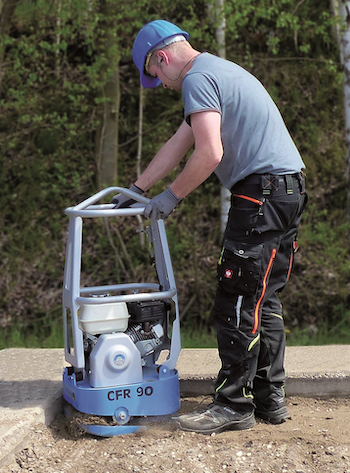 The CFR 90 Forward Plate moves effortlessly in all directions and is extremely easy to handle. To accommodate customer's special requests, Weber MT has developed a vibratory plate that is almost round making operation smoother than ever.
Equipped with a Honda GX 160 4-stroke engine, this machine especially benefits those customers dealing with spatial constraints as, for instance, found in trenches or locations that require an alternative to a vibrating rammer.
Other areas of application are hardscape/landscape, compacting along the edges of concrete block and around manholes and poles. This machines comes with a wheel kit attached.
CFR 90 Centrifugal force: 3,375 lbs.
Working width: 17"
Weight: 198 lbs.