Hangers: Calbond stainless steel strut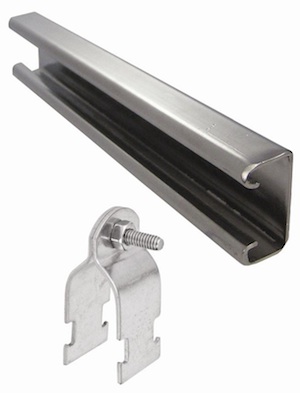 Calbond, a leading USA supplier and manufacturer of PVC coated conduit and fittings, has added stainless strut to its product line, providing customers more options when assembling conduit systems in corrosive environments.
Stainless steel strut provides superior corrosion protection, is manufactured in both type 304 and 316 and is available in slotted, back-to-back and solid.
"Stainless strut has had a high success rate in a number of industries where corrosion and ease of assembly are major concerns," said Mike Lang, Product Manager. "Calbond has the ability to customize products to fit specific design needs and now with the stainless strut offering, customers have even more options from Calbond."
For more information about Calbond's complete line of strut and accessories, visit www.calbond.com; email info@calbond.com; or call 562-803-4388.