Simpson Strong-Tie DG Fire Wall Hangers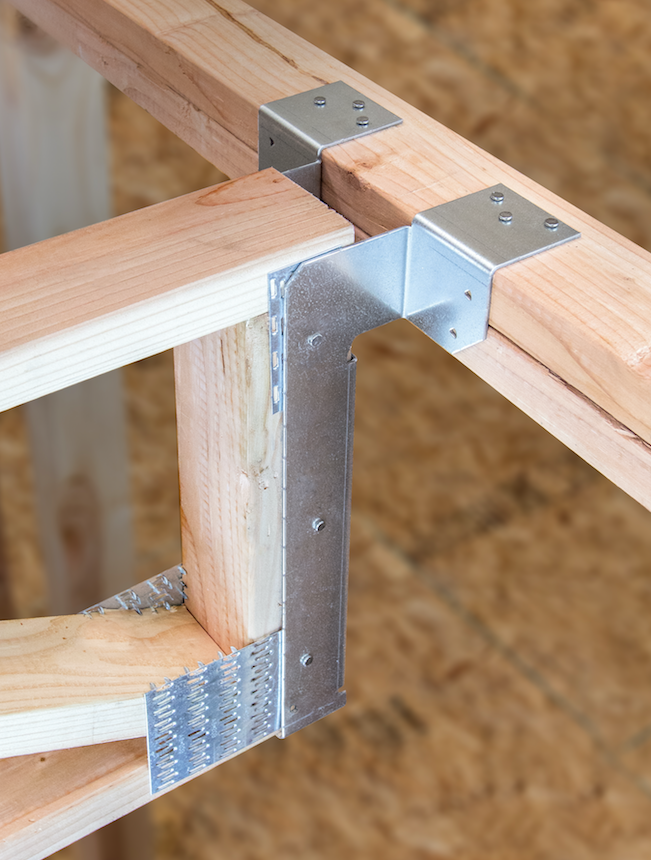 The new DG fire wall hanger series from Simpson Strong-Tie, an industry leader in engineered structural connectors and fasteners, is ideal for Type III multi-family, multi-level building construction and easily installs on a two-hour wood stud fire wall during framing – before the drywall is in place.
The new series includes three models of top-flange hangers that connect floor joists to the wood wall and feature enough space for two layers of 5/8" drywall to be installed later. The completed fire wall assembly remains continuous from floor to floor.
All three fire wall hangers have been tested according to ASTM E814 standards to verify that the hangers do not reduce the two-hour assembly rating, and therefore each of the DG hangers received F (flame) and T (temperature) ratings for use on either or both sides of a wall.
"With the increasing popularity of Type III multi-story wood construction, it's more important than ever to ensure that these large, multi-family buildings are constructed with the safest, strongest, most rigorously tested products," said Sam Hensen, vice president and general manager of Connectors at Simpson Strong-Tie. "Specifying and installing this product will help our customers streamline their workflows on the construction site while adhering to the strict code requirements for load and fire safety."
Key features of the DG fire wall hangers include:
A gap wide enough to install two layers of 5/8" drywall
The ability to frame the entire structure before starting drywall installation
Published listing by Intertek for the DG series in a 2-hour wood fire wall — Including F (flame) and T (temperature) ratings per ASTM E814 testing
No need for additional restraint against rotation of the wall top plates
Can be used on 2x4 and 2x6 walls
May be used on both sides of a 2x6 wall
To learn more about DG fire wall hangers, including installation information, load ratings and model sizes, visit www.strongtie.com/firewallsolutions.