Simpson LSSJ Field-Adjustable Jack Rafter Hanger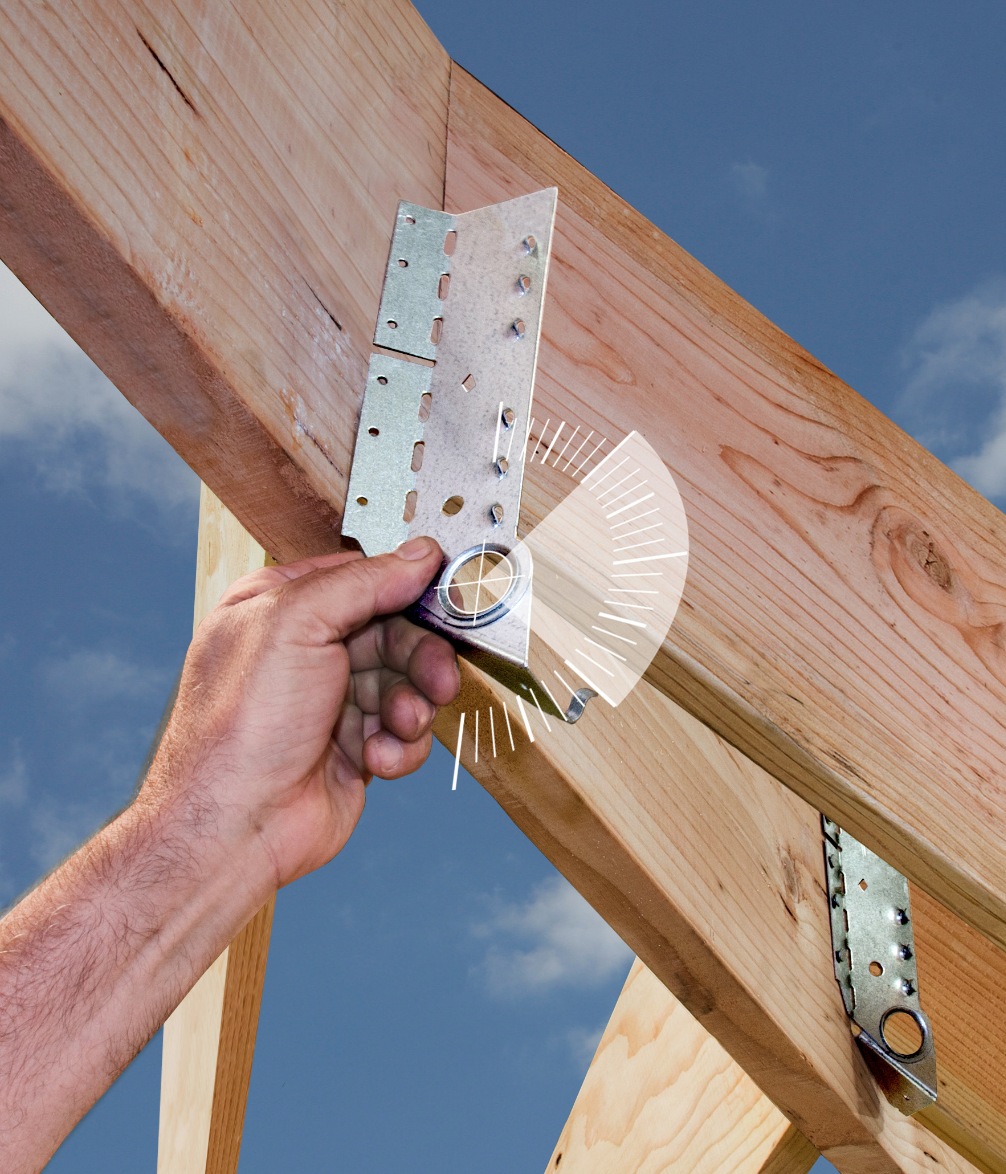 Simpson Strong-Tie introduces an innovative hanger that's easy and intuitive to use for connecting rafters to hip/valley beams in roof framing.
The simple design of the Simpson Strong-Tie LSSJ field-adjustable jack rafter hanger makes installation simple and quick, resulting in lower labor costs. The LSSJ features a versatile, hinged seat that easily adjusts to typical rafter slopes. The gripper seat frees up a hand for the installer at the time of attachment. The hanger attaches to the open side of the jack rafter for easier fastener placement.
The LSSJ can be installed after the rafters are set into place so a framer doesn't have to pause during installation. It can be used in both new construction as well as retrofit applications.
The LSSJ is sold in two versions –skewed to the left or to the right – and is available in three sizes.
Key features of the LSSJ jack hanger include:
All nail holes are easily accessible on one side with a hammer or connector pneumatic tool
Gripper seat frees up a hand for the installer during installation
Straightforward design makes installation quick and intuitive, saving time and labor
Flange design allows for skew adjustment from 0º to 45º (ships pre-bent at 45° skew)
"The LSSJ is the next generation of jack hangers for stick-frame roofing and will greatly simplify how framers connect jack rafters," said Sam Hensen, vice president and general manager, Connectors and Lateral Systems. "This highly adjustable hanger gives increased strength to roofing, while offering installers simplicity and savings in the form of reduced labor costs."
For more information about the LSSJ jack hanger, visit www.strongtie.com/lssj.