Cat Q10 5G Rugged Mobile Hotspot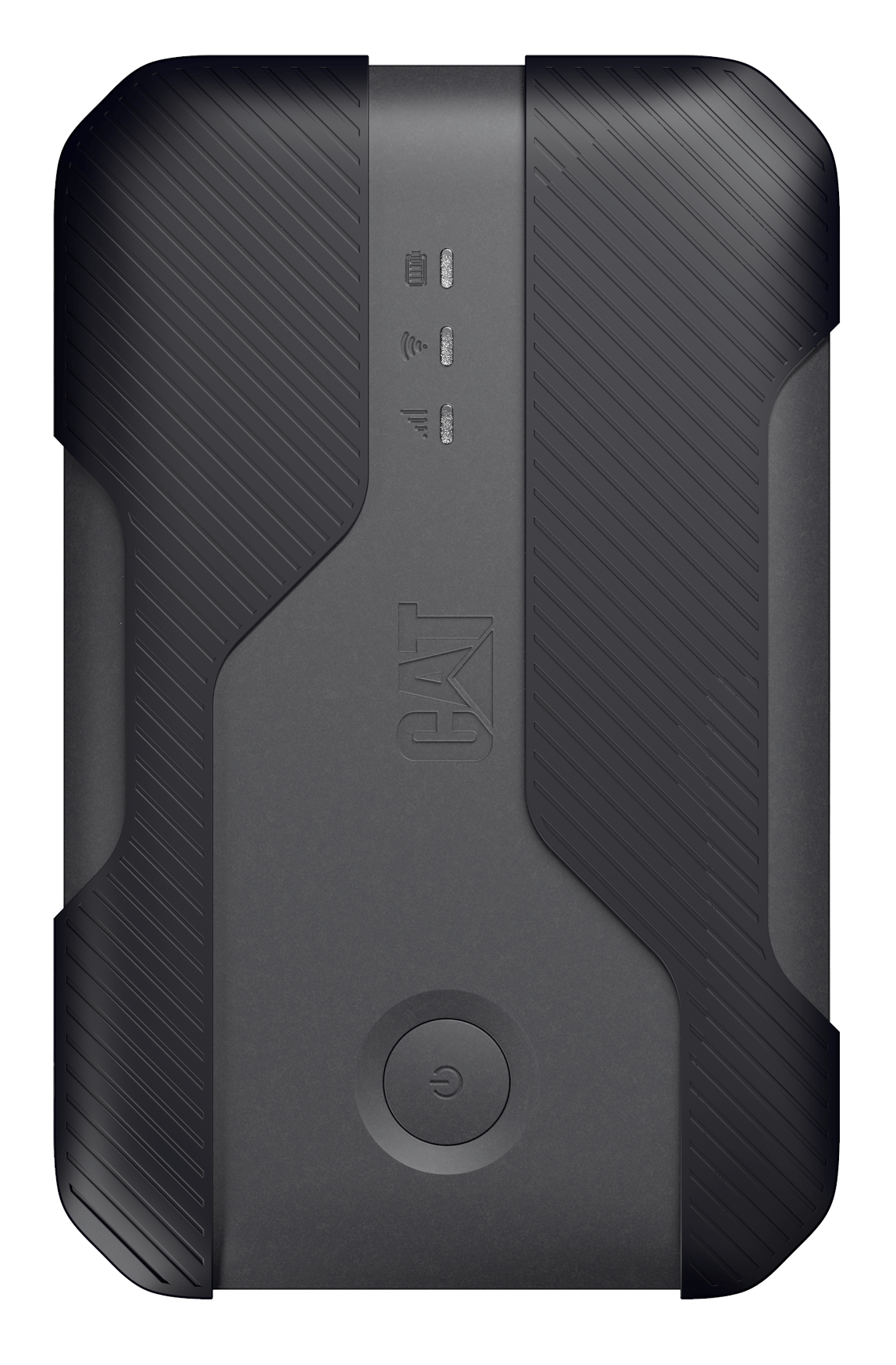 Bullitt Group, the global licensee for Cat® phones, today announces the Cat Q10, a 5G Rugged Mobile Internet Hotspot. The Cat Q10 provides reliable and fast connectivity for multiple devices, particularly in outdoor contexts. It is IP68 dust and rain-proof and Mil-Spec 810H, built to handle being left outside in the harshest conditions. It is also drop tested to 1.8 meters. With a large, user swappable 5300mAh battery, the Cat Q10 will keep your devices connected for longer.
Mobile Internet Hotspots are a growing category, particularly useful when fixed-line broadband Wi-Fi networks are unavailable or unreliable, but where there is good 4G LTE or 5G high-speed coverage. Currently, many are not 5G compatible, and even fewer are weatherproof or robust. Most also have relatively small batteries or are intended to remain plugged into a power source permanently.
The Cat Q10 is completely portable and designed for use by businesses, operating in the toughest of environments that are core to the Cat phones business. With the Cat Q10, multiple devices can be 5G connected at construction, logistics and agriculture work locations, ensuring small and medium outdoor businesses and events maintain stable POS connections and maintain business-critical connectivity.
It also allows individuals that are on-the-go or in settings where Wi-Fi networks cannot be relied upon to connect. It will also invaluable in disaster relief situations where fixed-line broadband is disrupted, but good cellular is still available.
The Cat Q10 is quick and easy to deploy and can securely connect up to 32 devices at once, providing reliable connectivity that benefits from up to Wi-Fi 6 and 5G speeds. Crucially, it also offers greater flexibility and security and privacy control – both through multiple Wi-Fi security and encryption modes, and the inherent benefits of using a private secured network – than public Wi-Fi hotspots.
The Cat Q10 has a large, dedicated battery to keep connected devices online for longer with up to 10 hours of usage. Users can also remove and swap the battery, extending usage time even longer when out of reach from charging capabilities.
"This is the perfect solution for those wishing to harness the power of 5G when broadband is unavailable or unreliable," said Pete Cunningham, VP Product Portfolio at Bullitt Group.
"Like all Cat phones products, the rugged credentials of the Cat Q10 ensure it's able to thrive wherever you need it to. Expanding into this new product category solidifies our continued innovation and leadership within the rugged sector, allowing us to reach new customers with new use cases with rugged, reliable devices."
Please visit www.catphones.com for local retailers and operators.
Key Features include:
Rugged Features
IP68 weatherproof: rain, snow, sand, dust and dirt resistant
Military spec hardware: tested to MIL-SPEC 810H
Drop-tested to 1.8m
Design Features
Hard-wearing, non-slip rubberized TPU body
Lanyard attachment point
Battery
5300mAh user swappable lithium-ion battery, 10 hours usage, 1000 hours standby, powerbank functionality
Connectivity
5G, 4G LTE (Cat 19)
Wi-Fi 6, 802.11 a / b / g / n / ac / ax 2x2 MIMO
Connect up to 32 devices simultaneously
Chipset
User interface
Intuitive, easy setup via mobile devices or Internet browsers
Other
Security modes supported: WPA-PSK, WPA2-PSK
About Cat devices and accessories:
The Cat® brand stands for trustworthiness, durability, reliability, and quality. The Cat DNA is found in every Cat mobile phone, offered by its global mobile licensee Bullitt Group, whose exceptional manufacturing experience is harnessed to create a global-category-leading mobile range in a highly competitive and poorly differentiated market.
To find out more about Cat phones, visit www.catphones.com.