Owens Corning Thermafiber Rainbarrier Dark Mineral Wool Insulation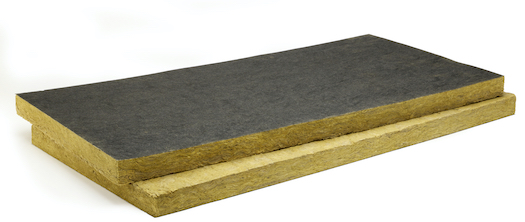 Owens Corning is expanding its Thermafiber® RainBarrier® continuous insulation portfolio with the introduction of Thermafiber® RainBarrier® Dark™. Equipped with a fiberglass dark veil facing material that is adhesively applied and manufactured to maintain its integrity post-installation, Thermafiber® RainBarrier® Dark™ is designed to help architects achieve both aesthetic and performance objectives.
Navigating the design/performance dilemma
Innovative open joint assemblies and imaginative claddings are spotlighting the façades of today's structures. At the same time, today's energy codes have made continuous insulation a de facto component in rainscreen and cavity wall construction applications. Beyond defending against thermal bridging and supporting the energy efficiency of the envelope, non-combustible mineral wool continuous insulation is engineered to repel and drain water and manage vapor moisture. It even brings acoustical benefits to help manage noise in the outer assembly.
Aesthetics and ease of install converge
The introduction of Thermafiber® RainBarrier® Dark™ helps preserve the integrity of the façade design. Designers don't have to choose between a high-performing facade and a continuous, non-disrupted aesthetic. In installations where continuous insulation may be visible, Thermafiber® RainBarrier® Dark™ blends into the background, supporting performance without interrupting the design ethos.
Inspired by customer feedback, Thermafiber® RainBarrier® Dark™ is designed with flexibility in mind for easy installation. The adhesively applied facing is designed to avoid the cracking that can occur with more rigid materials.
Consistent and compatible
The dark veil facing on Thermafiber® RainBarrier® Dark™ is adhesively applied, allowing it to stay intact during and following installation. In some designs, the subtle contrast achieved by the dark facing may even contribute to the aesthetic intrigue of the building design. Regardless of whether it blends in the background or adds a subtle aspect to the façade, the performance of RainBarrier® Dark™ 45 and RainBarrier® Dark™ HD remains the same. And like all other products in the RainBarrier® portfolio, both Dark™ offerings contain a minimum 70% recycled content¹ and contribute to credits in several green building programs, such as LEED® and Green Globes®.
Learn more at www.owenscorning.com/rainbarrier