Superior Aluminum Snap-Tite PVC Columns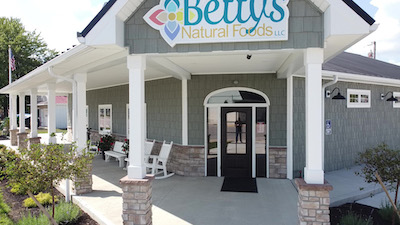 New Snap-Tite™ PVC Wrap-Around Columns from Superior Aluminum Products can be assembled in a fraction of the time of standard PVC columns because they do not need to be mitered, glued, or clamped-in-place. A patent-pending design requires no glue or adhesive, just snap together for quick and easy installation.
Wood grain and smooth designs are available, with paintable surfaces for unlimited customization. Long-lasting cellular PVC is used in 6-inch or 8-inch-widths, with lengths up to 10-feet.
Installation is fast and easy, simply cut to length, and snap together. No glue or adhesives required, so there is no clamping while glue sets up, and no glue to clean up afterwards. Smooth or wood-grained column wrap designs are available to complement the home's exterior, with caps and bases for a finished look. Snap-Tite™ Columns are ideal for new residential installations or retrofits and remodels.
Installation of new Snap-Tite™ Columns install saves more than 30-minutes per column, allowing contractors to knock items off their punch list quickly. In addition to Snap-Tite™ PVC columns, Superior Aluminum also offers a full lineup of aluminum and fiberglass columns to suit individual tastes and preferences or satisfy a project with load-bearing requirements. All are available through a nationwide distribution network. Additional information can be found online at https://bit.ly/3EdRTrC .
Headquartered in Russia, Ohio, Superior Aluminum Products is an industry leader in the manufacturing of aluminum railings and fence, and aluminum and fiberglass columns. This third-generation family-owned and operated company has been making aluminum products since 1956. Their decorative and functional products are custom built to customer specifications, with CAD drawings created for layout, design and manufacture. This allows them to identify and prepare for any slight difference or oddity in any area, and greatly simplifies installation.
All products are designed to meet local, state and federal building codes, including the American with Disabilities Act. Their maintenance-free products are ideal for commercial, municipal, and industrial facilities, as well as single-family and multi-family residential locations.
Their Russia, OH headquarters facility includes over 100,000 square feet of manufacturing floorspace, as well as engineering, design, research & development, customer support and administrative offices.
For additional information contact Superior Aluminum Products Co., 555 East Main Street, P.O. Box 430, Russia, OH 45363, or visit www.SuperiorAluminum.com, e-mail info@SuperiorAluminum.com, or call (937) 526-4065.