Channellock 10-inch CODE BLUE WIDEAZZ Adjustable Wrench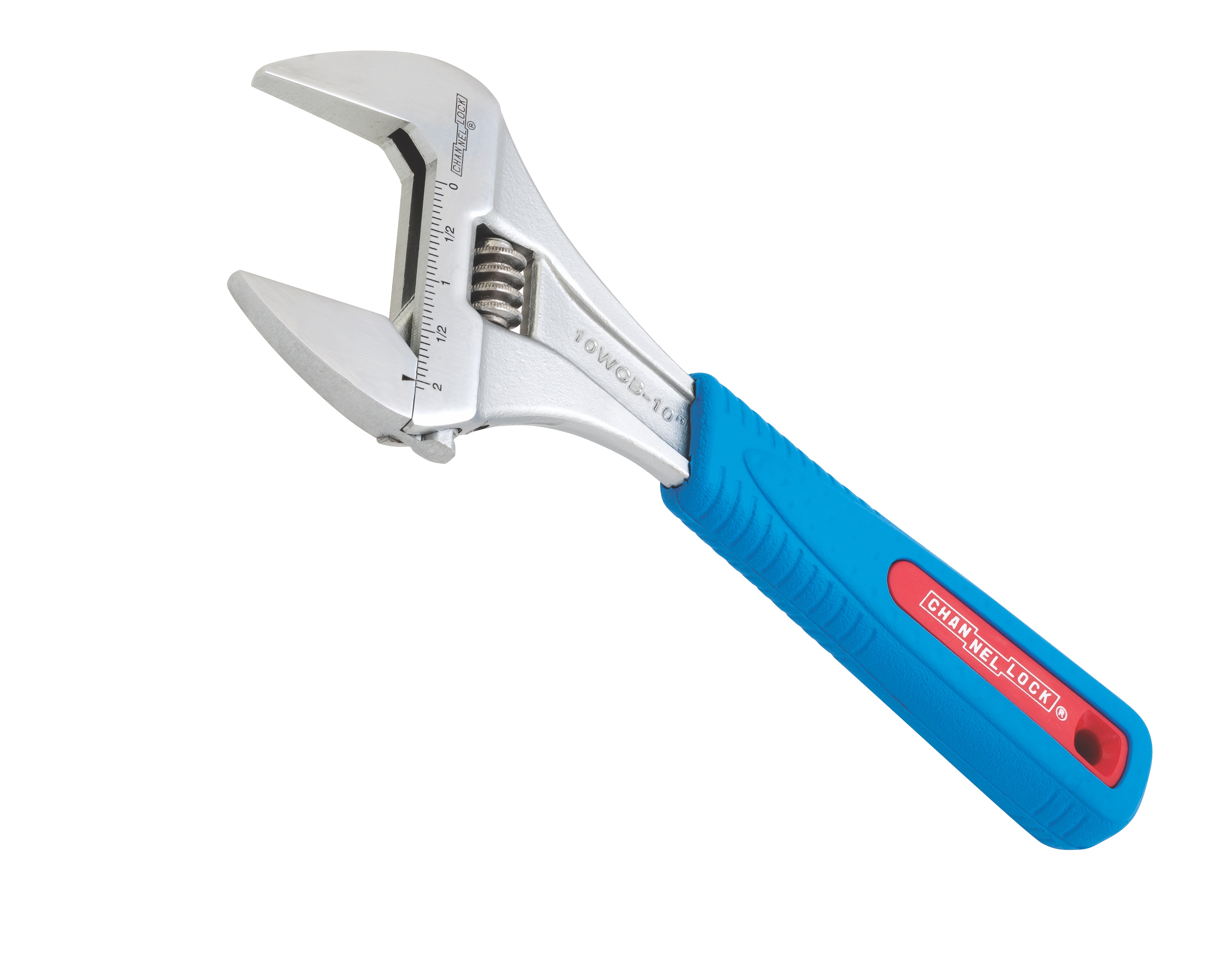 Inspired by the ever-changing needs of America's hard-working trades professionals, Channellock, Inc. is proud to release its new CHANNELLOCK® 10WCB 10" CODE BLUE® WIDEAZZ® Adjustable Wrench.
"As the skilled trade industry continues to evolve, so should its tools," said Ryan DeArment, Vice President of Sales and Marketing at Channellock, Inc. "We introduced our new 10WCB after hearing feedback from skilled tradespeople who were asking for a longer, wider WIDEAZZ® Adjustable Wrench."
The 10WCB CODE BLUE® WIDEAZZ® Adjustable Wrench combines the same legendary strength and durability of the two original WIDEAZZ® adjustable wrenches, but with an extra-wide, two-inch jaw capacity (up to 72% wider than a standard 10" wrench) to support larger nuts and bolts, and longer, non-protruding jaws for greater access in tight spaces.
"Innovation and adaptation have always been at the core of our company's success," said Channellock, Inc. COO and President, Jon DeArment. "Our willingness to modify our existing tools and create new ones is what has kept us in business for over 136 years and will sustain us for years to come. We want hard-working people everywhere to continue to reach for CHANNELLOCK® tools when they need to get the job done right."
Like the 6WCB and 8WCB, the new 10WCB WIDEAZZ® Adjustable Wrench is made in Spain and forged from rugged chrome vanadium steel for maximum strength. It also features a smart and comfortable tapered-handle design, a precise four-thread knurl for accurate adjustments, a minimal head width for hard-to-reach applications, and CODE BLUE® comfort grips to reduce hand fatigue.
About Channellock, Inc.
Channellock, Inc. is a worldwide leader in the manufacturing of high-quality pliers and assorted hand tools, including its iconic, American-made CHANNELLOCK® Tongue & Groove Pliers. Founded by George B. DeArment in 1886, the Meadville, P.A.-based company is now in its fifth generation of family ownership and operation. Learn more about CHANNELLOCK® at www.channellock.com.