Other Products: Conkure Wet Curing Blanket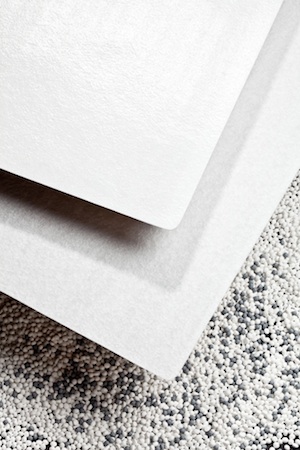 Strong Man Safety Products has launched the distribution of the Conkure Wet Curing Blanket by Raven Industries.
The Conkure Wet Curing Blanket consists of a highly absorbent, synthetic, needle-punched fabric coated with a white reflective film. They are designed to be hydrated and inhibit moisture loss from curing concrete.
According to the American Concrete Institute in the publication ACI 305R-99 (Chapter 4.4.2), moistcuring is the best method for developing the strength of concrete and minimize early drying shrinkage.
These blankets are lightweight and disposable but also versatile and strong enough to be reused. This product can be applied in the construction of flat work, roads, pavement, columns, bridges, tunnels, building construction, decorative concrete and stained concrete.
"We're excited to be distributing the Conkure Blanket," says Strong Man founder and CEO Jay Kinder. "This is the type of product we take pride in standing behind."
For more information about the Conkure Wet Curing Blanket, visit www.strongman.com.