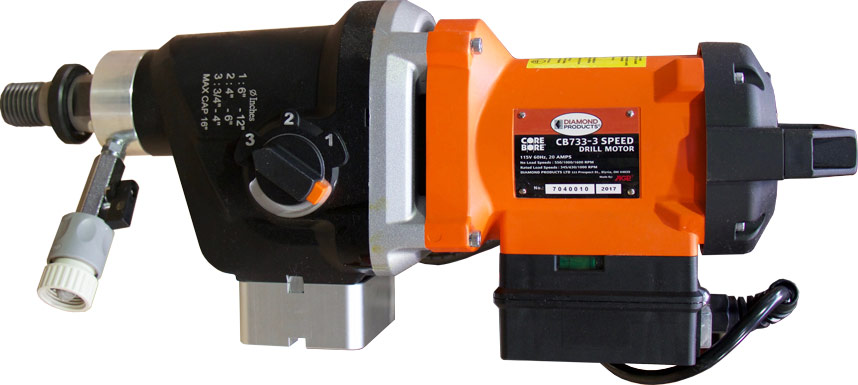 Diamond Products Limited announces newest addition to its electric core drill motor lineup, the CB733 electric 3-speed drill motor. This convenient 115-volt, 20-amp motor allows for a 16- inch bit capacity and aluminum housing for better cooling and durability.
The advanced motor protection electronics include soft-start, overheat and overload protection. It has a built-in LED amp meter and integrated on/off switch which means you do not need a control panel for operation.
The CB733 mounts to the M-1, M-2, M-5 and M-5PRO drill rigs.
Headquartered in Elyria, OH, Diamond Products is one of the world's leading diamond tool and equipment manufacturers. For more information, please visit our website at www.diamondproducts.com or call 1-800- 321-5336