Minnich A-1 Series Concrete Dowel Pin Drills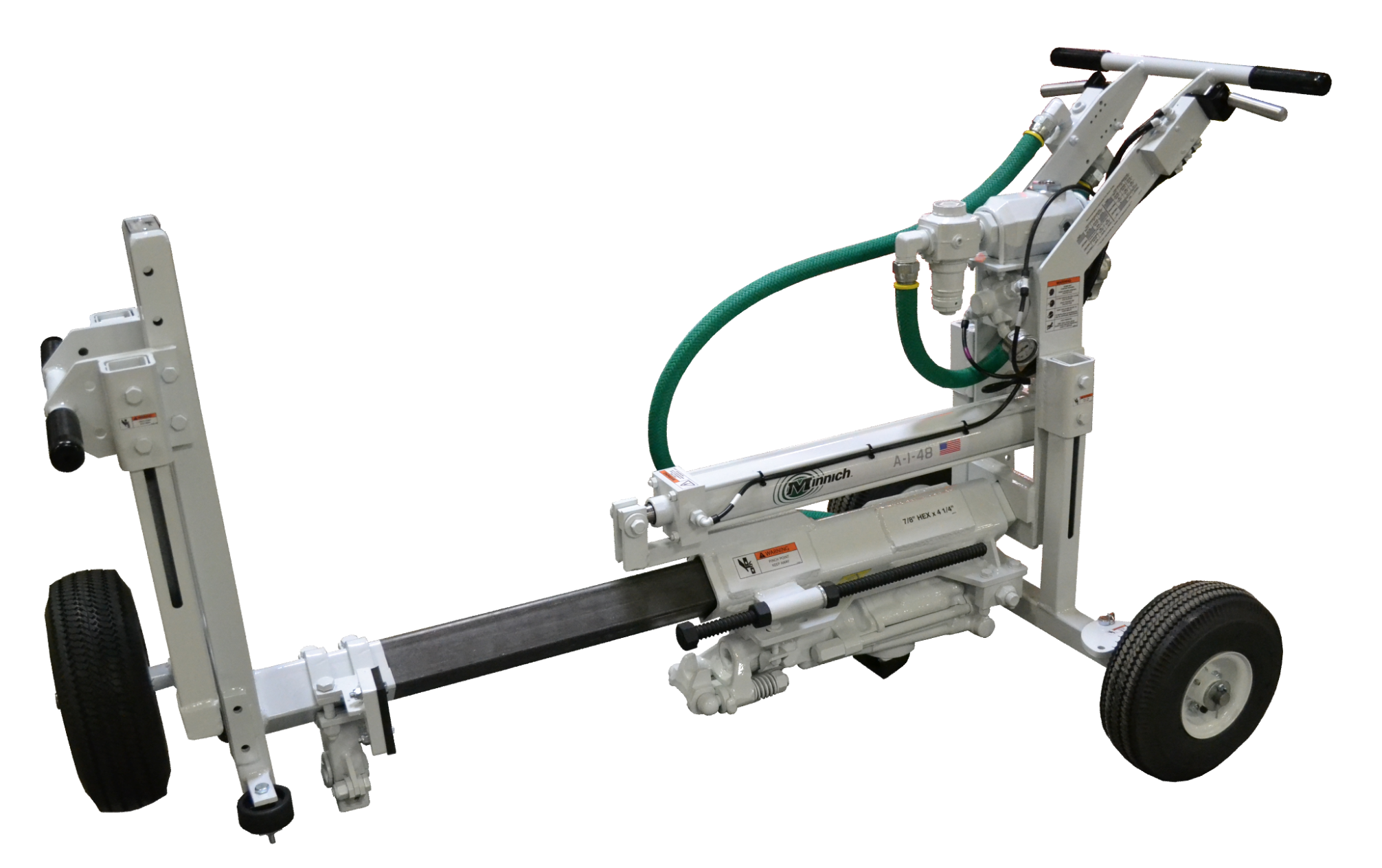 Minnich Manufacturing, the leading manufacturer of concrete dowel pin drills, concrete vibrators and vibrator monitoring systems, displayed its versatile A-1 Series concrete dowel pin drills at World of Concrete 2017 (Booth C5388) in Las Vegas.
Minnich A-1 Series single-gang, on-grade models can be configured to drill four ways — horizontally, vertically, into a wall or six inches from a corner — eliminating the need to purchase additional equipment or conversion kits. Plus, the A-1 Series makes repositioning easy with the industry's only units that can fit into 48-, 36-, 30- or 24-inch cutouts with the wheels on. All models in the lineup feature adjustable drill height and depth.
"We designed our A-1 Series to be the most versatile single-gang drills on the market," said Rob Minnich, vice president of marketing at Minnich Manufacturing. "These efficient, accurate drills enable contractors to get more done with one piece of equipment."
The Minnich A-1 Series drills are not only versatile, but they are also operator-friendly and low-maintenance.
Pistol-grip controls are simple for operators to use and minimize dry firing, which can lead to increased maintenance and repair costs and a shorter drill lifespan. Operators also can appreciate a conveniently placed foothold directly under the handle for increased leverage when drilling each hole. Routine maintenance for A-1 Series drills is quick and easy: simply tighten all bolts daily, and ensure that the drill is properly lubricated.
A-1 Series models include:
A-1-48: with a cutout width of 48 inches and a maximum hole depth of 18 inches
A-1-36: with a cutout width of 36 inches, and a maximum depth of 10 inches
A-1-30: with a cutout width of 30 inches, and a maximum depth of 10 inches
A-1-24: with a cutout width of 24 inches, and a maximum depth of 7 inches
For more information, visit www.minnich-mfg.com.
To watch an A-1 Series configurations video, go to http://tinyurl.com/h5rh72s.