Hitachi NH90AB 3-1/2 Inch Palm Nailer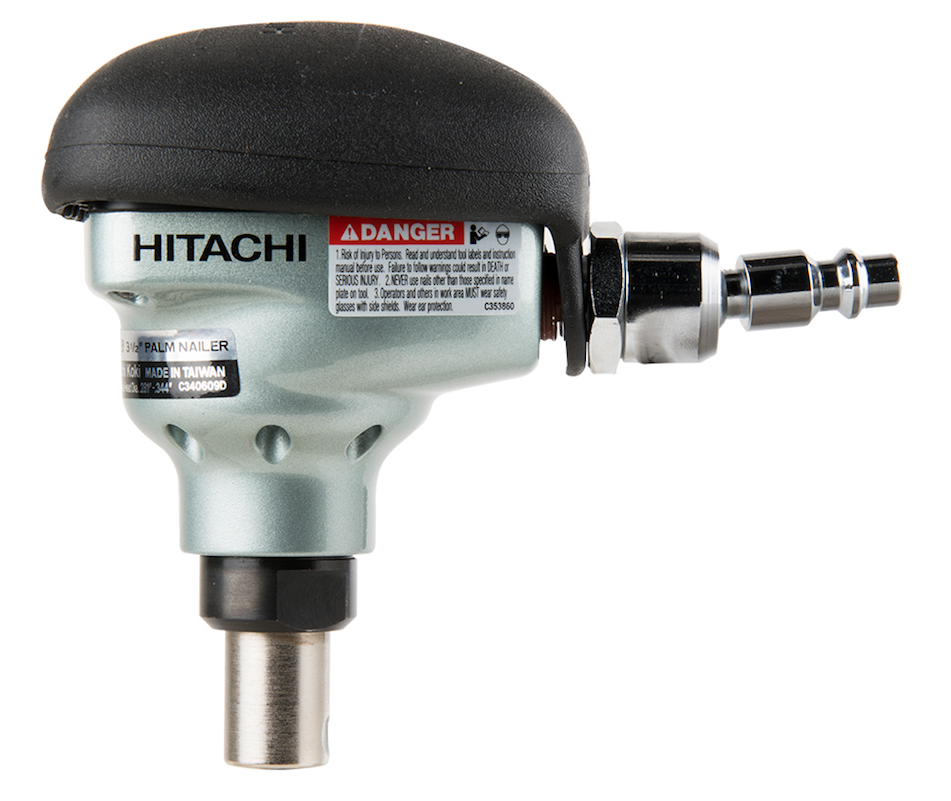 Hitachi Power Tools announces the newest addition to its extensive Pro Preferred* Pneumatic Nailer lineup; a 3-1/2" Palm Nailer (Hitachi's first), model NH90AB.
This Palm Nailer is designed specifically for driving bulk nails in confined spaces where a nailer might not fit, and there is no room to swing a hammer.
The NH90AB accepts commonly used bulk nails up to 3-1/2"; ranging from .113" - .162" in diameter. The magnetic nose secures a fastener in place so that the user can easily guide the nail tip into the material or various types of pre-punched metal connectors, safely and accurately.
The NH90AB's performance is only enhanced by its maneuverability. This tool is lightweight at just 1.3 lbs., for minimum fatigue during extended use or overhead applications. The 360° swivel 1⁄4" industrial fitting (factory installed) allows the air hose to hang at any angle instead of straight out to fit into awkward angles with ease.
An over-molded, non-slip rubber grip adds comfort, absorbs vibration and helps maintain superior control during use. The front exhaust conveniently directs air away from the user.
The NH90AB comes with Hitachi's industry leading 5-year warranty and a pair of safety glasses. It is the Palm Nailer for those in the building industry who demand superior precision and control with bulk fasteners in tight spaces.
Phone: 800-829-4752