JVCKENWOOD NX-1200/1300 Multi-Protocol Portables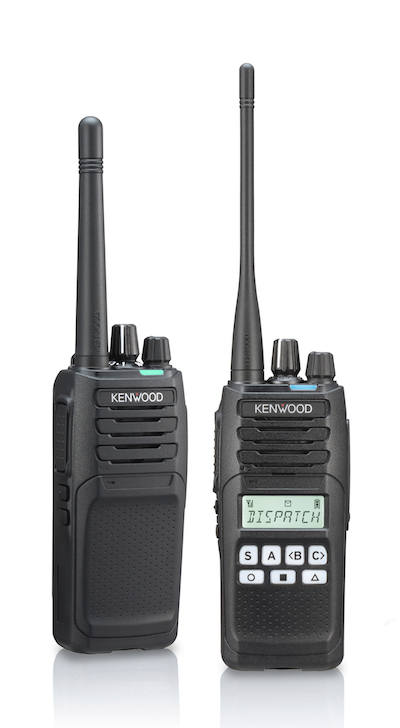 The new NX-1200/1300 portables operate in two digital protocols – NXDN and DMR – and analog, enabling multi-protocol operation and a seamless transition to digital with mixed mode operation.
As ideal entry-level digital radios, the NX-1200/1300 offer a high level of standard features including the option for a 13 segment, 8-character direct and intuitive LCD display, programmable 7-color LED indicator and 40-bit ARC4 enhanced encryption in DMR mode.
Users can select a basic or keypad variation and all models have a slim profile design and include renowned KENWOOD quality audio for high noise environments, plus the 2-pin audio accessory connector and 2 programmable side keys.
The NX-1200/1300 meets military standards 810 C/D/E/F/G and IP54 and 55.
"These radios are a natural extension of the NX-Series, offering portables that have features found in our NX-3000 Series radios, making them ideal for industrial settings and as an entry level radio for organizations transitioning to digital," said Mark Jasin, Executive Vice President and General Manager, JVCKENWOOD USA Corp.
JVCKENWOOD Corp. manufactures analog and digital two-way radios, including P25 compliant and NEXEDGE radios that use the NXDN protocol. Kenwood provides complete turnkey system solutions for the utility, public safety, government, education, healthcare, and business and industrial markets.
For detailed information, visit us at kenwood.com/usa or call JVCKENWOOD USA at 1-800-950-5005.