Nailers & Staplers: MAX superpinner nails concrete
The MAX GS865E gas-fuel SuperPinner can shoot concrete pins from 1/2- to 2 9/16-inches in length.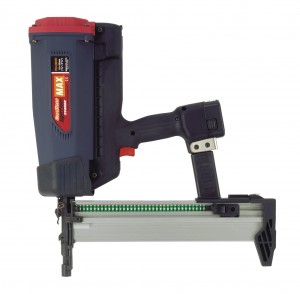 Yet it weighs only 9.7 pounds. Applications range from installing metal track to concrete and steel and sill plate to concrete.
The GS865E also includes a sequential trip trigger, reversible belt hook, safety lock-out mechanism, easy jam clear door, one step loading and an LED low battery indicator.
It comes with a battery, charger and carrying case. MAX offers an optional 12V car adaptor for the charger.
MAX also offers a full range of pins for the professional contractor.