Mule-Hide EclipsEdge Edge Metal Profile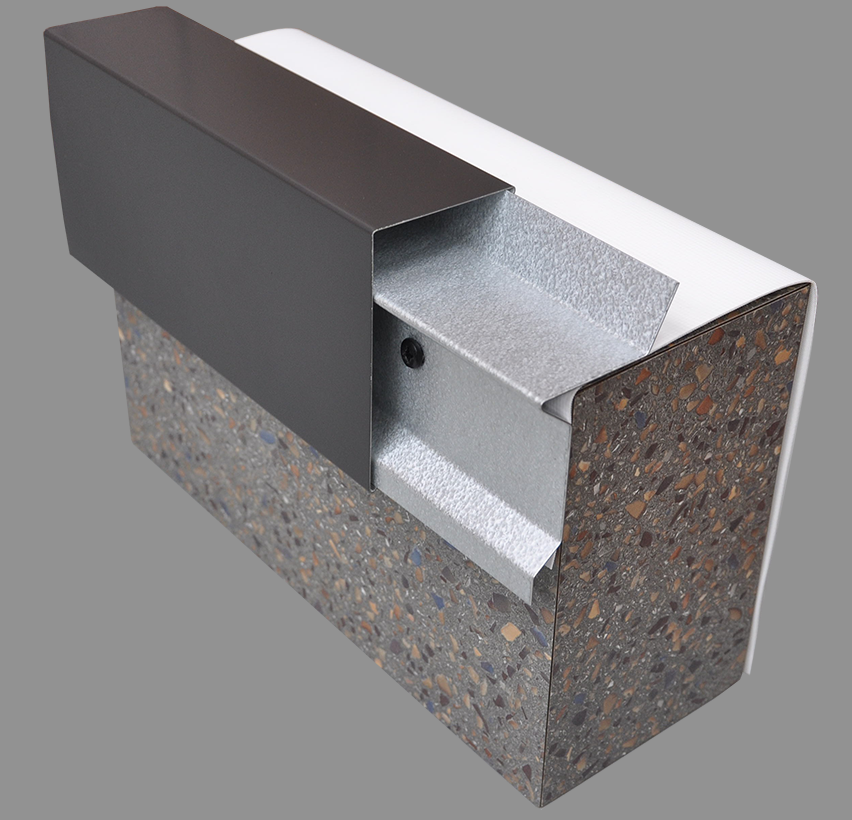 New EclipsEdge edge metal profile from Mule-Hide Products Co. makes installing raised roof edges, gravel stops and full coping caps in single-ply roofing systems faster and easier while also reducing materials costs.
A two-part design, with a base and a top cover, makes EclipsEdge extremely versatile and helps eliminate entire steps often required in traditional installations. The profile can be used in TPO, EPDM and PVC roofing systems and is not sensitive to membrane thickness.
EclipsEdge is not fastened to the horizontal surface of the roof, so there are no fasteners to seal with membrane flashing. There is no need to install a continuous clip when the face dimension exceeds 4 inches. The ends of the top cover are notched for easy overlapping, eliminating the need for joint covers.
Using the EclipsEdge provides the same aesthetics from the ground as traditional coping cap installations while using a fraction of the metal. It also eliminates the need to measure and fabricate copings, and then return to the jobsite to complete the job.
Fastener holes are pre-punched for quick installation. EclipsEdge can be installed using battery-operated equipment.
EclipsEdge complies with ANSI/SPRI ES-1, "Wind Design Standard for Edge Systems Used with Low Slope Roofing Systems."
EclipsEdge is available in prefinished steel, aluminum, stainless steel and bonderized steel. The standard base is fabricated from 22-gauge GALVALUME Plus steel or .050-gauge aluminum. The cover is available in 24-gauge GALVALUME with mill or Kynar finish, 24-gauge stainless steel or .040-gauge aluminum in mil or Kynar finish. All covers measuring 9 to 13 inches are fabricated with aluminum.
Mule-Hide Products offers premium-quality, high-performance roofing products and systems that meet the current and emerging needs of the design community, contractors and building owners with a strong focus on sustainable solutions. More information is available at www.mulehide.com.