RIDGID RP 351 In-Line Standard Press Tool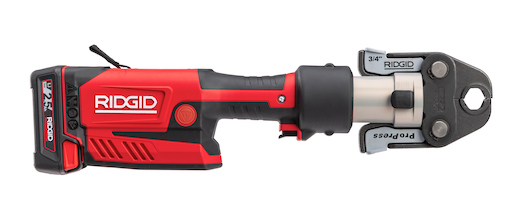 RIDGID®, part of Emerson's professional tools portfolio and the leader in pressing tool technology, is again bringing game-changing innovation to the skilled trades with the introduction of the RP 351, its first in-line standard press tool. The new offering, engineered from the ground up to deliver reliability and efficiency, operates with an advanced brushless motor requiring no scheduled maintenance.
The RP 351 with SlimGrip handle for enhanced balance and control weighs only about eight pounds with battery. It joins the recently introduced RIDGID RP 350 Press Tool, a drill grip standard press tool introduced last year to help professionals get more done on every job with less fatigue and no timeouts. Together, the advanced, long-running press tools are built for the most demanding situations and give professionals maximum standard press tool versatility on the job site. Both tools are ideal for making connections on carbon steel, copper, PEX and stainless-steel pipe on residential, commercial and industrial jobs.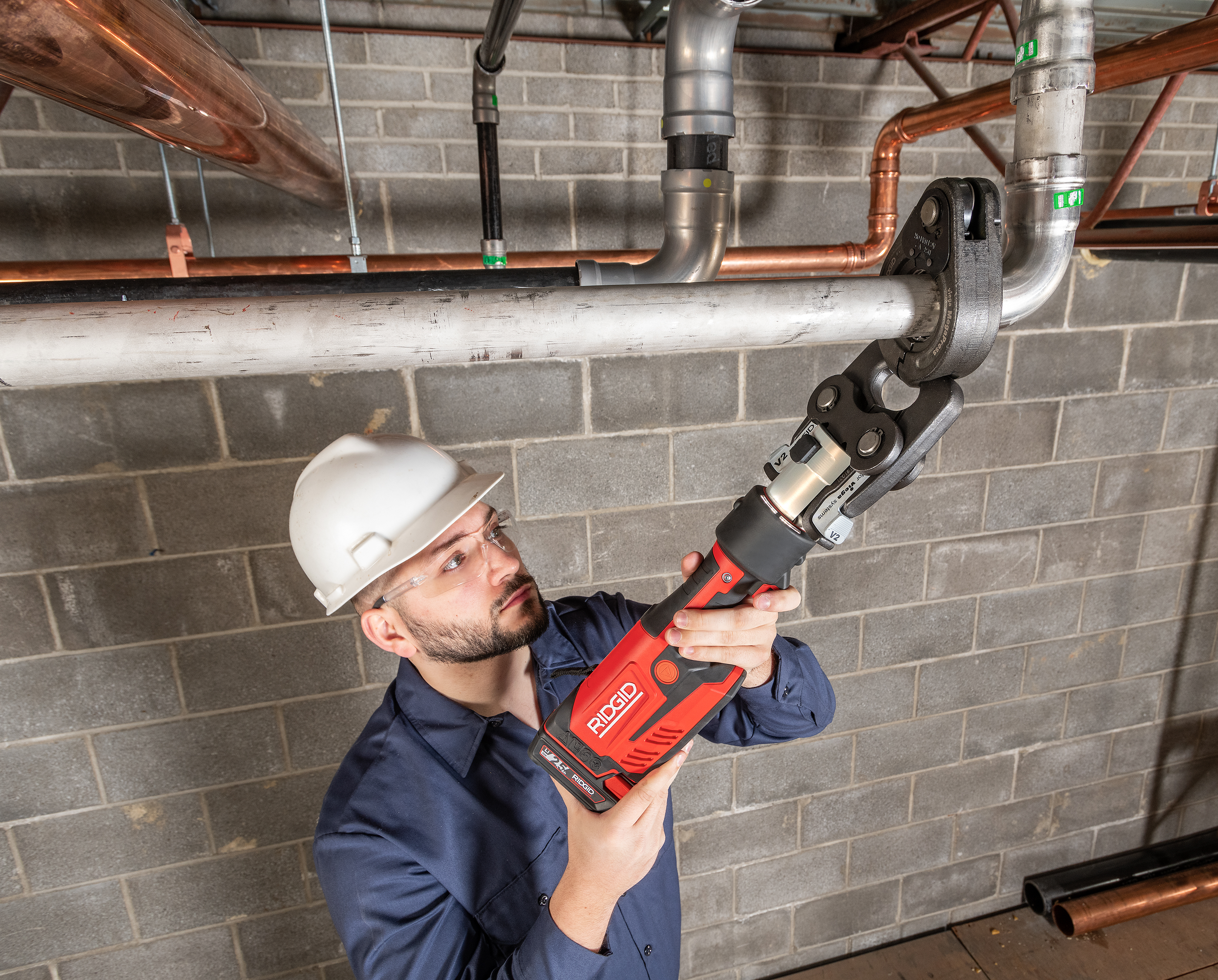 "RIDGID pressing technology has always set the standard for flameless connections, and the RP 351 and RP 350 are taking this commitment to the next level," said Michael Provenzano, global marketing director, press connections, RIDGID for Emerson. "These tools are built to work continuously and are lightweight and agile enough to fit in tight spaces, giving plumbers versatility they've come to expect from the RIDGID brand."
The RP 350 and RP 351 feature an advanced brushless motor, known for maximizing tool longevity, efficiency and durability. Their 360-degree swivel is an industry-first and comes paired with brightest-in-class LED lights to let users not only access tight spaces, but see them more clearly in low and no-light applications. And no scheduled maintenance means less downtime.
Both tools are also compatible with the full line of RIDGID standard series jaws and rings, including: 1⁄2 – 4- inch ProPress® for copper and stainless steel, 1⁄2 – 2-inch PureFlow® for PEX, and 1⁄2 – 2-inch MegaPress® for carbon steel. They also offer maximum versatility, pairing with the RIDGID Press Booster for 2 1⁄2 -inch, 3- inch, and 4-inch carbon steel, StrutSlayrTM Strut Shear Head and the Press SnapTM Soil Pipe Cutter. Each tool's 18V battery platform includes chargers for on-the-go battery charging including a 12V car charger cord that is compatible with vehicles; the unit also pairs with the RIDGID Link app to track tool usage, service needs, battery life and last known location.
The introduction of the RP 351 follows a nationwide tour of the RP 350 Press Tool, during which contractors have been using the tool and sharing their experiences. Hear their first-hand reactions and see it on the job site here.
All RIDGID press tools come with the RIDGID Full Lifetime Warranty.