Shinwa 62116 Miter Rule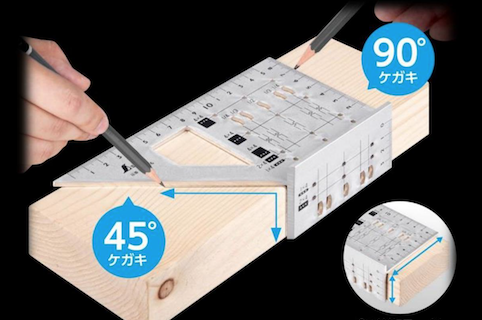 Shinwa introduces its new model 62116 Miter Rule for 2x4 lumber. Effortlessly divide lumber for lap joints, mortise and tenon, bridle and finger joints with pencil guide holes.
It simultaneously confirms and scribes 45 and 90 degree angles, making it a versatile and time-saving addition to your toolkit.
It is crafted from lightweight, study aluminum, ensuring precision and durability for all woodworking projects.
Tolerance:
Angle: 0.2mm or less per 100mm angle
Scale: +/- 0.2mm
Established in 1971, se are a leading measuring tools company in Japan. Based in Tsubame Sanjo, known for metal manufacturing, we take pride in producing high-quality, precise tools. Choose from our selection of 2,100-plus tools designed with user needs in mind.