Shinwa Stainless Steel Small Squares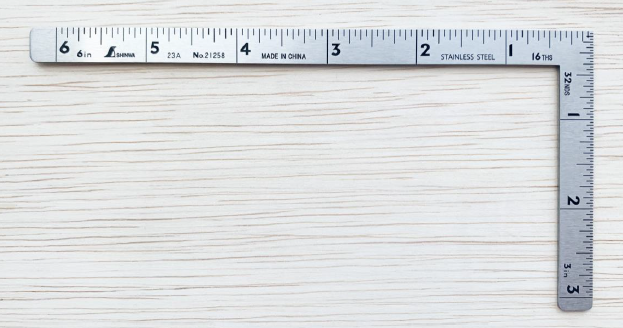 Shinwa introduces two precision small squares:
Model 21258 Small Square Polish Finish 6" x 3"

Model

21248 Small Square Polish Finish 4" x 2"
Elevate your DIY projects and leather crafting with our newly launched Small Square. This compact tool, with its inch measuring system, durable etched graduations, and high accuracy, is designed to deliver precise and reliable measurements.
Crafted from stainless steel, it offers strength, rust resistance, and portability for seamless marking and rule applications.
Squareness of scale side face: Less than 0.004" per 4"
Length Tolerance: 0.008"
Material: Stainless steel
Established in 1971, we're a leading measuring tools company in Japan. Based in Tsubame Sanjo, known for metal manufacturing, we take pride in producing high quality, precise tools. Choose from our selection of 2,100+ tools designed with user needs in mind.
Count on us for reliable, accurate, and easy to use measuring tools to help you measure with confidence.