Snap-on MIG225Ai Twin Torch Synergic Double Pulse MIG Welder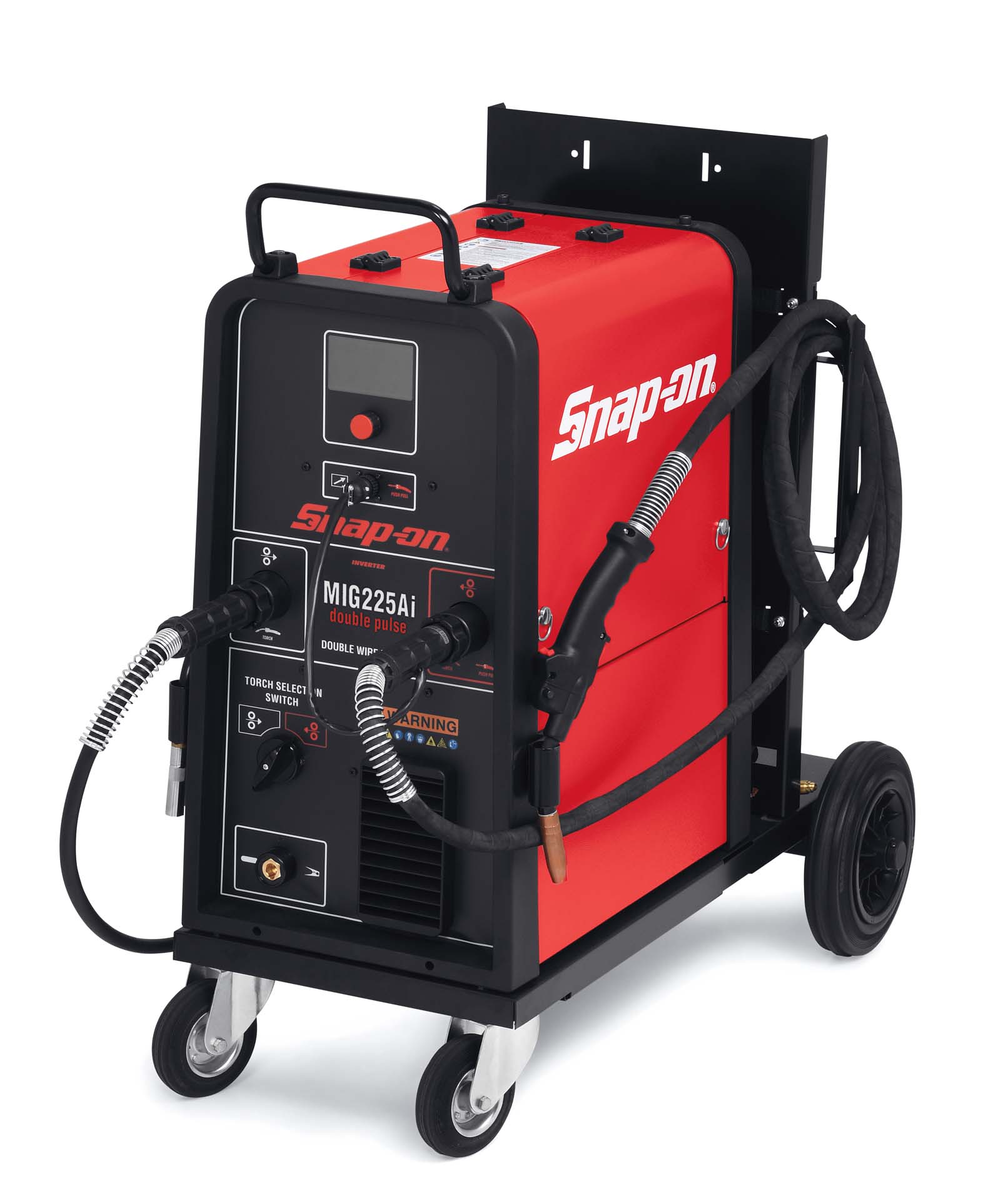 As a part of National Welding Month, Snap-on Product Manager Mike DeKeuster was asked about the future of vehicle collision repair, and his focus is on the synergic capabilities of the newest Metal Inert Gas (MIG) welder, the Snap-on® MIG225Ai Twin Torch Synergic Double Pulse MIG Welder. He says that as more lightweight materials are used in the design and manufacture of vehicles, the welders used to repair them have had to evolve.
Snap-on has designed the MIG225Ai for welding aluminum, which is now used for both the exterior and interior of newer model vehicles, and high-strength steel or MIG brazing, which requires a much lower melting point using copper silicon bronze wire. According to DeKeuster, the types of welds needed for today's vehicles go beyond cosmetic to being critical in maintaining the integrity and safety of the vehicle.
The MIG225Ai comes pre-programmed for a variety of materials and thicknesses and automatically sets optimal parameters for the job, which is a plus for busy collision repair shops. The tool's pulse technology emits a double pulse that eliminates the need to go back over a weld with a grinder to smooth it out flat and saves shops valuable repair time. The MIG225Ai's technology is so advanced, it has the capability to heat the weld-zone without under- or over-heating. Beyond a standard MIG welder, it can also be set up to fill the crater left at the end of a weld and works for fabricating custom and exotic materials.
DeKeuster says the quality of welding in vehicle repair is becoming more important with insurance companies setting requirements of shops and the training of technicians to be I-CAR certified. According to DeKeuster, the future of welding is already here with the advanced capabilities of the MIG225Ai.
Find out more about these small but mighty products and other Snap-on tools by contacting your participating Snap-on franchisee or other representative, visiting www.snapon.com, or calling toll-free 877-SNAPON-4 (877-762-7664).