TigerSaw 2000 AutoLoader Automatic Infeed Station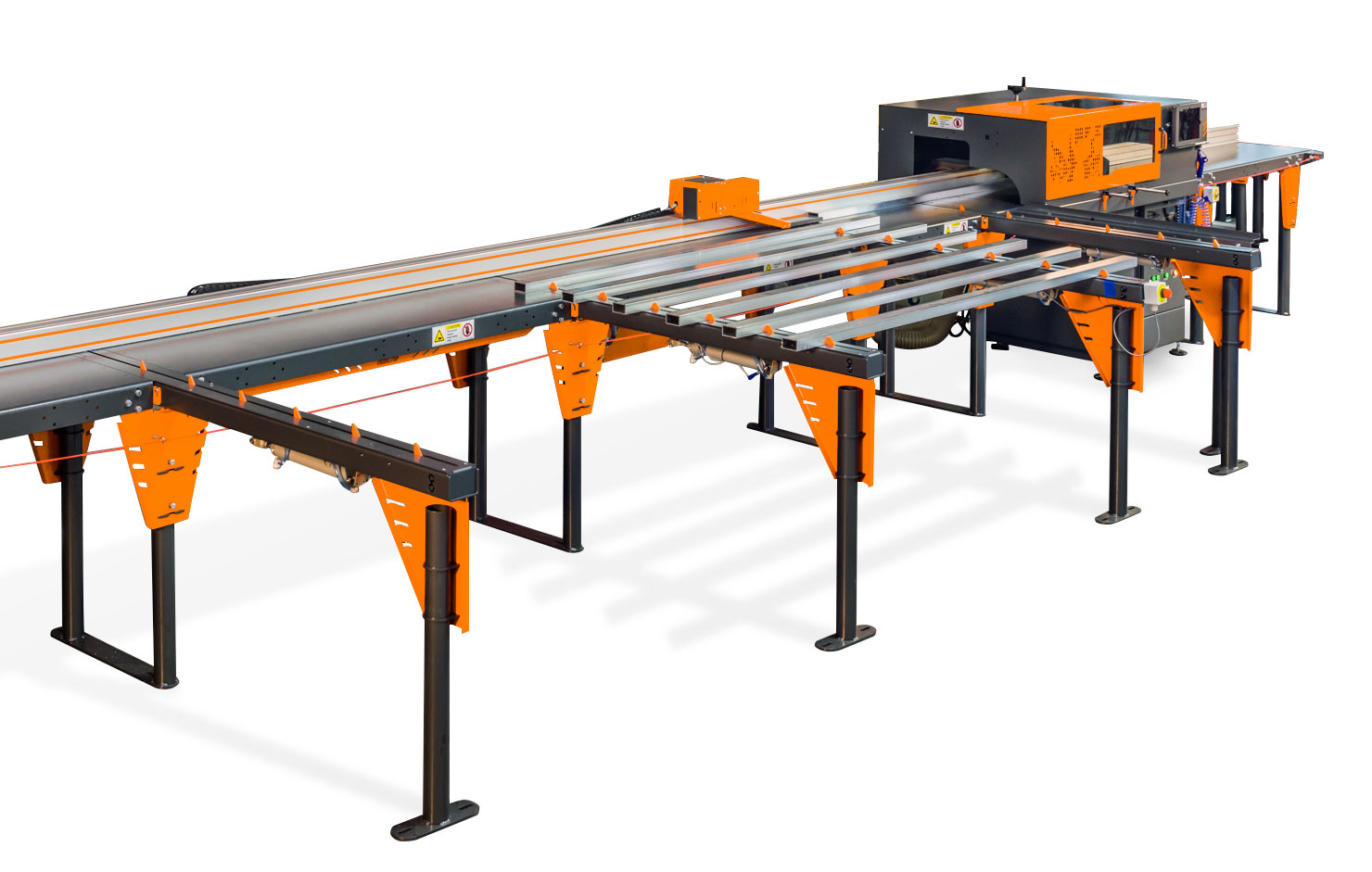 TigerStop has just announced the addition of AutoLoader Automatic Infeed Station, an integration for the TigerSaw 2000 saw system. With the AutoLoader, an operator can load five pieces of material at a time, reducing material handling and increasing operator capacity for performing value-added tasks, such as sorting finished parts. These parts can be inkjet or label-printed with custom information, facilitating fast and accurate sorting.
The AutoLoader can accommodate material from 4-feet to 30-feet in length and can be configured with up to seven stations in either 3-foot or 6-foot lengths.
"Our new AutoLoader is a powerful labor efficiency tool," states Rakesh Sridharan, CEO of TigerStop. "It will allow TigerSaw 2000 to run at maximum capacity with a single operator, providing significant savings on labor costs."
TigerSaw 2000 is a fully automated optimizing push feed saw station for processing non-ferrous metals like aluminum. It includes an adjustable cutting envelope, Dynamic Optimization software, and inkjet or label printing. In addition, TigerSaw 2000's patented spray mist coolant delivers best in class cut quality.
The new AutoLoader for TigerSaw 2000 Features:
Robust loading capacity: Each station is designed to load material forward with a weight capacity of up to 100 lbs. per set of loading station dogs.
Flexible material length capacities: The AutoLoader will accommodate material ranging from 4-feet to 30-feet.
Custom loading station: Customize the number of Automatic Infeed Stations based on the length of the material needed to process. Integrate anywhere from 2-7 stations in 3-foot or 6-foot lengths.
Sensors: Allow loading station to recognize when material is pressed against the back fence, signaling that the material is ready to be processed through the saw and to continue feeding material until more is needed or the cut list is complete.
Safety: Switch and kill line runs the entire length of the Infeed Station.
See TigerStop at FABTECH 2017
Nov. 6-9, 2017
McCormick Place, Chicago, IL
Booth C40544
To view videos and testimonials or to request a quote, please visit www.tigerstop.com or phone 360-254-0661.