Measurement: Topcon GPT-3500LNW Reflectorless Total Station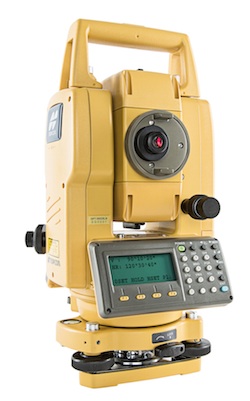 Topcon Positioning Group announces the latest addition to its line of reflectorless total stations for the construction and mining market — the GPT-3500LNW.
With a measuring distance of 2,000 meters (6,560 ft.), the GPT-3500 is designed to measure further than any non-prism instrument in its class.
"Incorporating the Topcon advanced time-of-flight pulse technology, the EDM is fast and powerful," said Ray Kerwin, director of global surveying products. "The Topcon algorithm filters signal noise to provide accurate measurements even on dark and wet surfaces, where other reflectorless technology might fail."
Along with its onboard data collector, the GPT-3500 can connect to an external field controller via built-in Bluetooth technology, enabling field to office connectivity with the MAGNET suite of software solutions. The system can also be paired with a prism to allow for a measurement range of up to 3000 meters (9,842 ft.).
Additional features include a rugged IP66 rated design, on-board TopField application software, and battery life of up to five working hours.