Briggs & Stratton 80-200 kW Standby Generators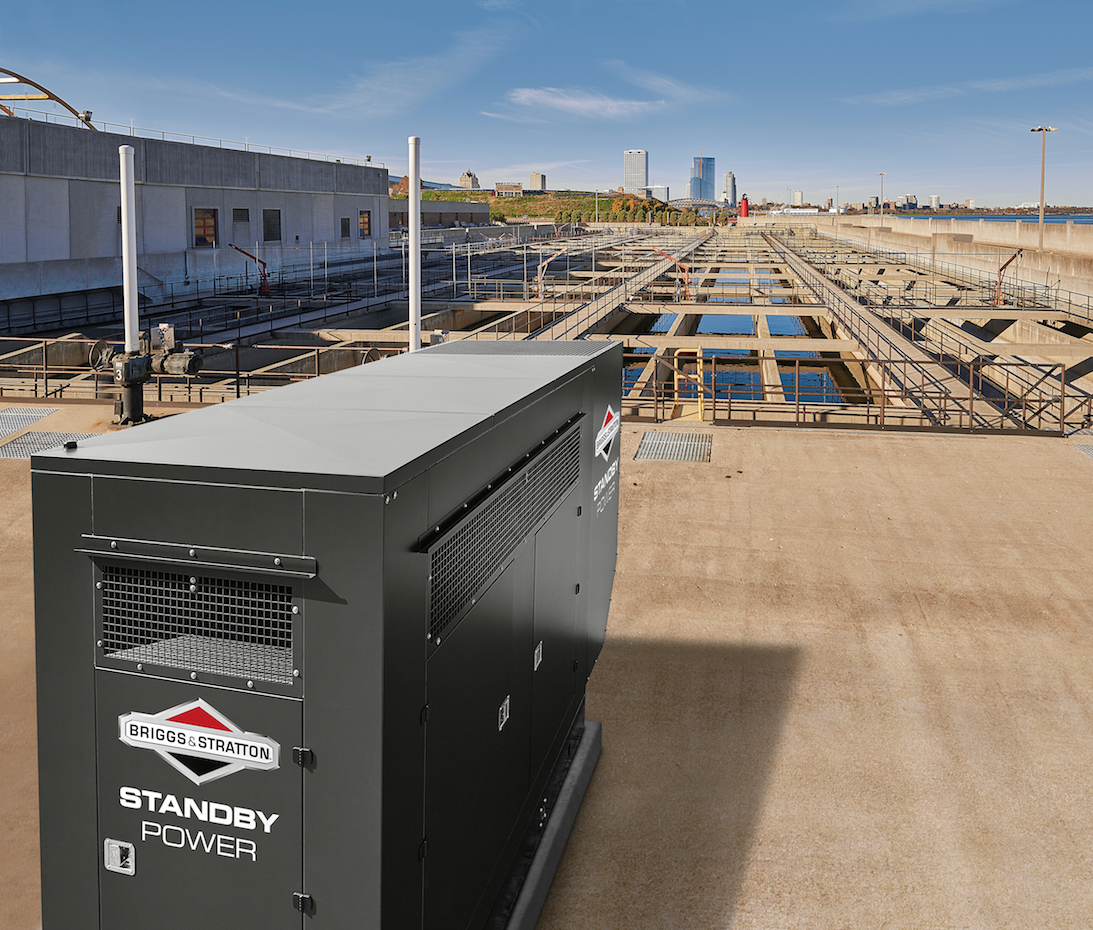 Briggs & Stratton Corporation is expanding its line of standby generators to support the light commercial and large residential markets by offering a line of high-quality, durable and reliable units ranging in power from 80kW1 to 200kW1.
The new standby generator models, powered by natural gas, are available in 80kW, 100kW, 150kW and 200kW.
"Our dealers have been asking us to expand our line of standby generators because of the quality and warranty that comes with a Briggs & Stratton standby unit," said Brian Northway, product manager for Briggs & Stratton standby power. "The new standby units allow our dealers to meet their customer's needs with reliable power at higher kilowatt output."
Briggs & Stratton designed the new 80kW1 - 200kW1 standby generators to weather the elements. The new line is built on a rugged seven-gauge steel base and protected by an enclosure made from galvannealed steel. The units are coated with an automotive-grade advanced powder coated paint applied with a process that results in years of protection against chips and abrasions.
The new 80kW1 - 200kW1 Briggs & Stratton standby generators are backed by a three-year limited warranty, which is the longest standard warranty in the market. The Briggs & Stratton network of more than 2,500 certified dealers have full access to the entire line of generator offerings from 8kW1 up to 200kW1. Dealers can work directly with the Briggs & Stratton factory to secure the right product, with unmatched warranty and lead times in the industry.
The 80kW1 - 200kW1 standby generators run on 1800-RPM industrial-grade PSI engines that are EPA certified. Units include high-performance alternators, one of the most well-known and highly-rated controllers on the market, and sound attenuated enclosures for reduced noise output. Additionally, Briggs & Stratton has included block heaters as standard equipment on all units to ensure quick starting — even during the coldest of power outages. The units are NFPA-110 compliant.
"When a business owner or home owner purchases a Briggs & Stratton standby generator, not only are they getting a reliable and quality product, but they are also receiving unmatched field support from their certified Briggs & Stratton dealer and a company with proven staying power that's been around for more than 100 years," Northway said.
"This launch takes Briggs & Stratton to the next level in the power generation business," Northway said. "Briggs and Stratton is leveraging our success in residential focus and expanding into light commercial applications with this new power range. It is an exciting time for the company."
The new 80kW1 - 200kW1 units are now available.