Threaded Fasteners: CAMO Hidden Deck Fastening System Gets TAMKO Compatibility Listing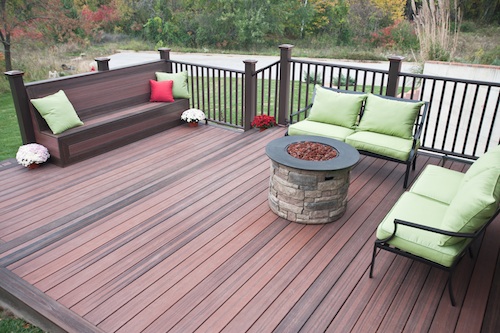 National Nail Corp. has announced its CAMO Hidden Deck Fastening System is now listed in the TAMKO Decking Installation Instructions as a compatible hidden fastening system for their EverGrain Composite and Envision Bonded Composite decking products.
TAMKO Building Products, Inc. is one of the nation's largest independent manufacturers of residential and commercial roofing products, composite decking and railing, waterproofing, cements and coatings. Privately owned, TAMKO is committed to producing high-quality products with excellent product support.
"We are excited to be one of the compatible hidden fastening systems for TAMKO's popular Evergrain and Envision decking," said Scott Baker, President and CEO of National Nail Corp. "We know there has been sales growth for OEM boards that recommend CAMO, and look forward to seeing growth for TAMKO."
The CAMO Hidden Deck Fastening System is a versatile, affordable, easy-to-install hidden deck fastening system designed for both professional deckbuilders and homeowners. Great for wood decks, CAMO Hidden Fasteners deliver a beautiful, fastener-free deck surface and also work in solid or grooved composite and PVC decking. The patented system includes Hidden Fasteners, Marksman tools and Driver Bits. Together, they enable fasteners to penetrate the side of the deckboard, allowing screws to be hidden and securing deckboards directly to the joist.
For more information, please visit http://www.camofasteners.com. To view the TAMKO Decking Installation Instructions, visit http://www.tamko.com