DEWALT Green Cross Line and Green 3 Spot Lasers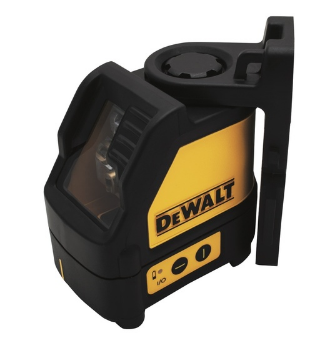 Green Cross Line Laser (model DW088CG)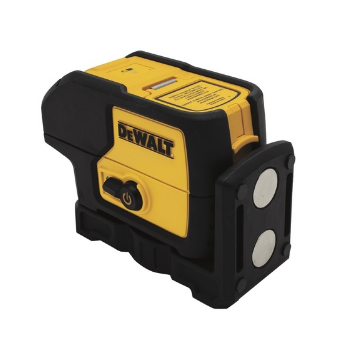 Green Cross Line Laser (model DW088CG)
DEWALT has introduced two new lasers, Green Cross Line Laser (model DW088CG) and Green 3 Spot Laser (model DW083CG), bringing together the additional visibility of green laser technology with durable over-molded housing for electricians, framers, plumbers, remodelers and contractors taking on a variety of leveling and layout applications.
DEWALT Green Cross Line and Green 3 Spot Lasers feature a semiconductor diode to directly emit bright green beams, providing a 100 ft. working range radius to support common interior tasks, from laying tile, flooring and general leveling to plumbing, concrete work, framing, cabinet and lighting installations. The lasers include an internal pendulum for self-leveling.
"These lasers bring green technology solutions at a competitive price and the quality our customers can expect from DEWALT to a broader base of professionals," said Dustin Prevete, Senior Product Manager – Electronic Tools, DEWALT.
The DEWALT Green Cross Line Laser (model DW088CG) features a patented integrated magnetic bracket allowing flush attachment to metal track and steel and a 1/4" thread mount for use with a tripod.
Full-time pulse mode provides a range of 100 ft. and an accuracy of +/- 1/8" at 30 ft. The range can be extended to 165 ft. with a separately sold DEWALT laser detector.
The DEWALT Green Cross Line Laser includes a storage case, is IP54 rated to help protect against debris and water and has a one meter drop rating.
The DEWALT 3 Spot Laser (model DW083CG) projects three bright green spots to provide accurate plumb point and horizontal point transfer with a range of 100 ft., an accuracy of up to +/- 1/8" at 30 ft. as well as dot visibility and alignment for wall track layout.
The unit is tripod ready, featuring over track design for durability and a locking pendulum to prevent damage to internal components.
Both DEWALT lasers will be sold at (MSRP) under $200, include AA batteries, are available on DEWALT.com and where DEWALT products are sold. DEWALT products are Guaranteed Tough with a warranty package that includes three-year limited warranty, 90-day money back guarantee and a one-year free service contract.