Emerson 4QSS Liquidtight Conduit Fittings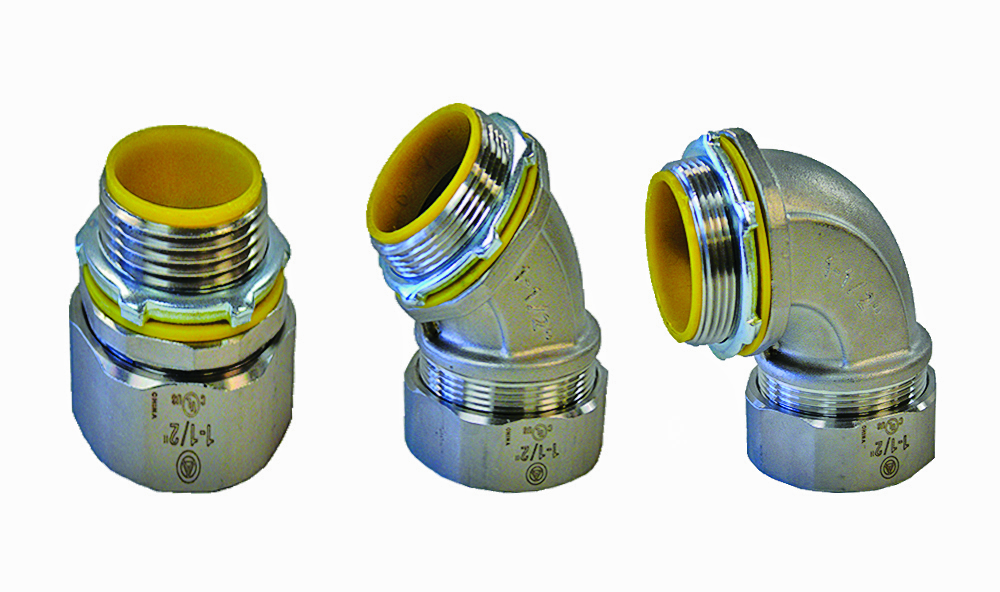 Emerson is targeting the food, beverage and pharmaceutical industries with the new 4QSS liquidtight fittings featuring 316 stainless steel for dependable performance that will last decades in wet, corrosive locations.
Engineered for applications where sanitation is a critical concern, the UL Listed fittings securely connect flexible metallic electrical conduit while completely sealing off liquids, vapors and solids. A nickel-plated ferrule provides maximum surface contact with longer, more pronounced threads to ensure pull-out protection and prevention of tight bend conduit "pop-out" to help minimize costly replacements and service calls.
"The 4QSS delivers a host of advantages that our competition simply can't match," said Rick Jones, Product Manager at Emerson. "For one, we've used super-bright 316 stainless steel instead of the less rugged 304 stainless steel found in our competition's fittings. And two, we offer better value by including a sealing ring and locknut with the package, eliminating the need for separate purchases. Finally, we are offering the fittings in the most popular sizes and configurations to meet market needs."
As a result of high demand by users in a variety of industries, 4QSS fittings are available in a broad range of trade sizes of 3/8-inch to 2-inches, with body designs of straight, 45° and 90°. Thanks to their compact, slim profile the fittings allow for a tighter turning radius for installation in standard knock-out spacing, a common user frustration with standard fittings.
In addition to sanitary environments 4QSS fittings are well suited for machine tool building, HVAC, robotics assembly and areas rated hazardous by the NEC such as petrochemical processing.
For more information, visit www.emerson.com