Sherman Reilly Duct Dawg X Underground Puller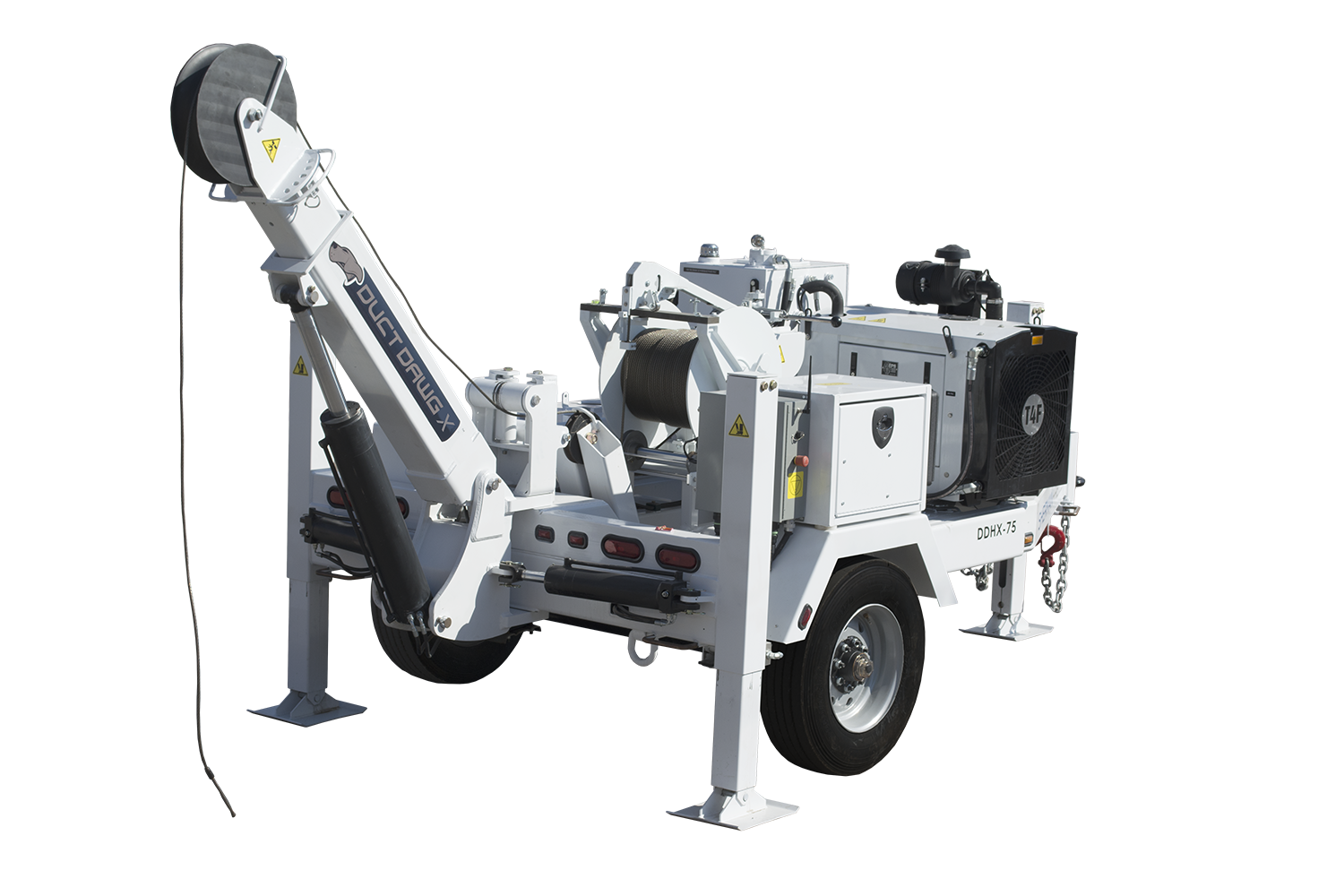 Sherman+Reilly, a Textron Inc. (NYSE: TXT) company, the leading manufacturer of power line stringing and installation equipment, continues to drive innovation with its newly redesigned Duct Dawg X underground puller.
The Duct Dawg X puller comes with either 7,500 or 10,000 pounds of pulling capacity for underground cable installations.
"The Duct Dawg X, with new CANbus technology, offers improved setup and maneuverability, and a more compact footprint," said Ryan Berg, Director of Product Management. "These new features will make pulling cable for underground installations faster and safer."
The Duct Dawg X puller provides accurate, real-time display readouts of the machine system status. CANbus technology records stringing data in order to provide an accurate readout of digital line tensions. These readouts can then be stored on a flash drive.
Both the DDHX-75 and DDHX-100 can simplify job-site setup with its full articulating, self-supported 3-axis boom, capable of an over 55-degree swing arc (left or right); 85-degree vertical arc (up or down); 24-inch telescoping (in or out) and with a 17-inch sheave that can swivel 30 degrees.
Each Duct Dawg X puller has wireless technology through a remote control which allows the operator complete location flexibility. This also lowers the risk of "touch potential," helping protect the operator from electrical shock, when pulls are in proximity to energized environments. The remote control's graphics system displays relevant pull information, including direction, speed, line tension and footage, as well as battery and connectivity strength. A battery charger is mounted on the unit to charge a spare battery during operations.
The Duct Dawg X puller has a compact design with a shorter 16-foot footprint and has been optimized with an intelligent solution for accessory storage and organization. A 3-speed gearbox allows for smooth operation with potential pulling and payout speeds between 0 to 120 feet per minute and an on demand payout of up to 285 feet per minute.
A twin hydraulically driven capstan with 6-inch bullwheels is capable of forward and reverse with demand payout in each gear. A newly designed storage area comes with a custom toolbox insert that organizes and protects air adaptors, while providing room for sheaves and other tools.
Full details on the new Duct Dawg puller can be found at www.sherman-reilly.com or call 800-251-7780.