KS International SurfacePro Floor Protector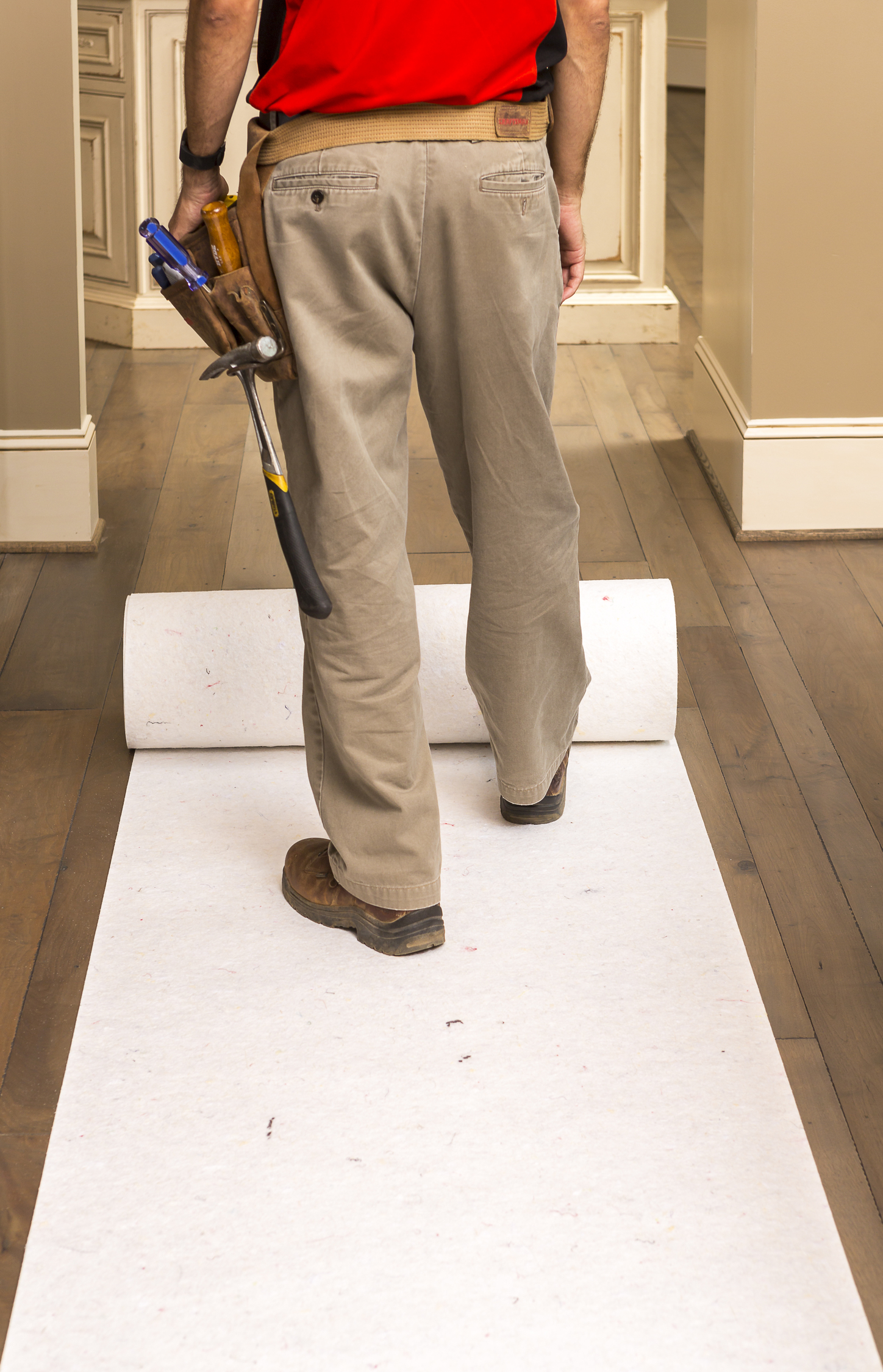 Responding to contractors' requests, KS International, Inc. (KSI) has added a breathable product to their surface protection line-up.
SurfacePro provides excellent protection for newly installed floors that need to continue to breathe or cure, allowing work to continue on a jobsite during the curing process.
SurfacePro features an extra-dense layer of protection to slow leaks from accidental spills, while still providing breathability for the floor. This extra cushion also helps protect the newly finished floor from scratches and dents.
Like its two companion products, Clean&Safe and Clean&SafePro, SurfacePro is reusable and skid-resistant.
"SurfacePro is our most innovative product, designed specifically to address the particular needs of contractors dealing with newly refinished hardwood or newly installed tile, stone or concrete," said Hamilton.
"As soon as the new floor is dry enough to be walked on in sock feet, workers can roll out our SurfacePro and continue with all the finishing touches that they need to do near the end of a project. It provides a huge time savings while giving the contractor and the homeowner peace of mind that their brand new floor will be protected." said Nancy Hamilton, President of KSI.
KS International, Inc. (KSI) is the exclusive North American distributor of Clean&Safe, Clean&SafePro and SurfacePro floor protection products. KSI's lines of reusable surface protection products possess a combination of benefits that can lead to a safer jobsite, more satisfied customers and a higher profit. As an eco-conscious small business, KSI is committed to providing economical, eco-friendly solutions for surface protection to contractors. Each product is manufactured from post-consumer recycled fibers, making them a wonderful green alternative to other flooring protection products.