DICA Recessed Radius SafetyTech Outrigger Pads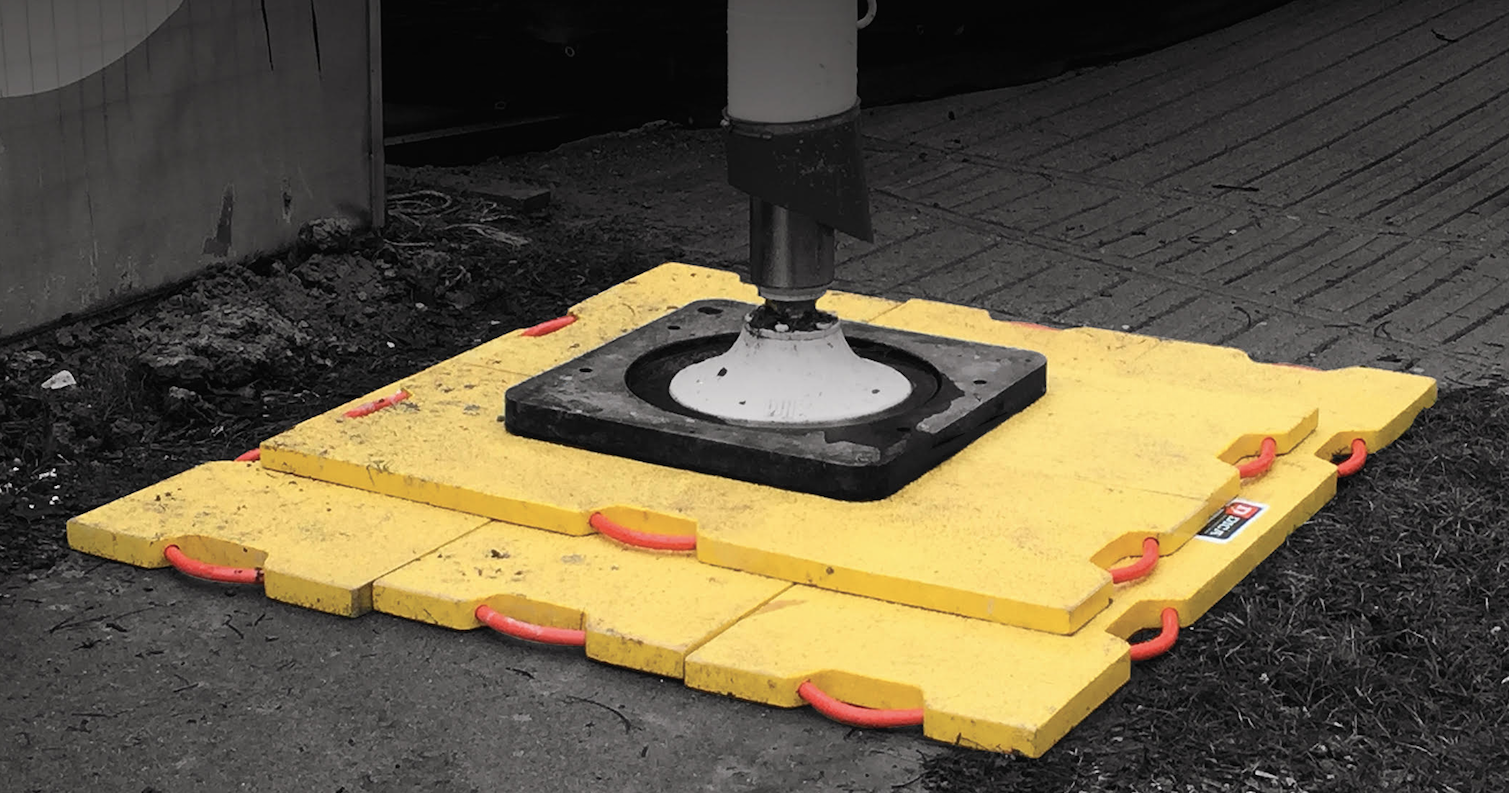 DICA, manufacturer of the ergonomically friendly SafetyTech Outrigger Pads, will display products for concrete pumping contractors at World of Concrete 2017.
Recessed Radius SafetyTech outrigger pads are guaranteed unbreakable due to their engineered thermoplastic construction. They are designed for out-and-down outriggers with round floats, which are common in the concrete pumping industry.
The 0.25 inch recessed area helps keep the outrigger float positioned in the center of the outrigger pad.
Also featured at World of Concrete, DICA FiberMax Dunnage pads provide an exceptionally lightweight and rigid foundation for outrigger-enabled equipment, including concrete pumping equipment and mobile cranes. FiberMax Dunnage Pads are unaffected by the elements or prolonged use. Unlike wood, they won't rot, delaminate, rust, decompose or absorb water.
FiberMax Heavy Duty and Super Duty Dunnage pads are available in both single pad options or in multi-pad configurations.
Visit DICA at Booth C-6879.
DICA, Guthrie Center, Iowa, has been specializing in building a better outrigger pad since 1988. By creating engineered solutions for improving equipment stability and ergonomic safety, DICA is leading the way in product innovation for outrigger pads and crane pads. DICA outrigger pads and crane pads are used in 38 countries and on 6 continents around the world in construction, maintenance, electrical utility, oil and gas and tree care as well as local, state and federal government agencies. Learn more at www.dicausa.com.