Bug Off! Phifer Wide View Insect Screens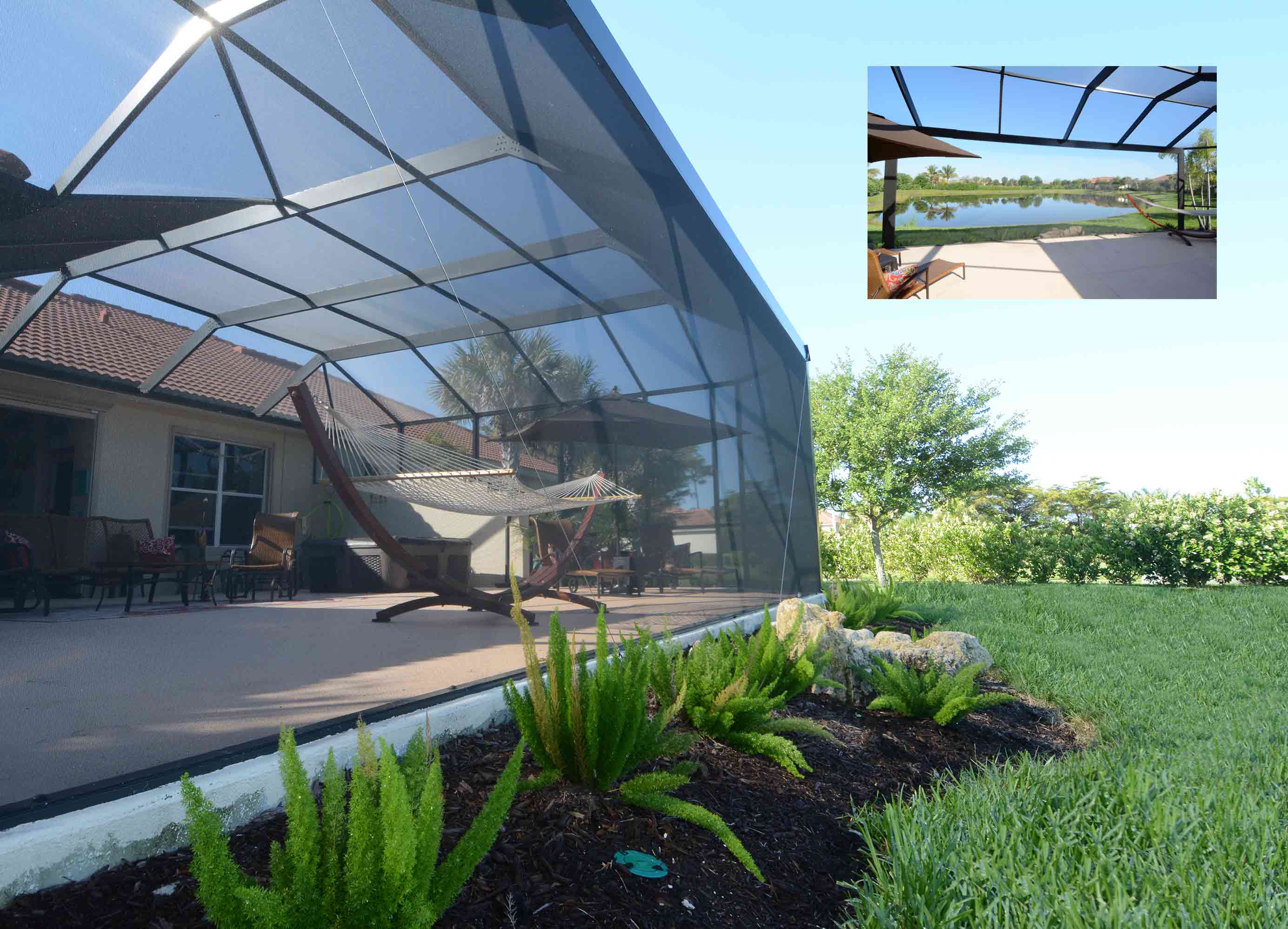 No, this is not a new drill or saw but you and your customers will want this just as much once they see it. Phifer Incorporated has just expanded its lineup of TuffScreen and new TuffScreen No-See-Um insect screens with up to 132" inches of unbroken visibility and Phiferglass 18x14 Pool and Patio Insect Screen that spans up to 134 inches – with another product in the works.
In addition to unmatched insect protection and durability, these screens, targeted toward the Florida market, offer unobstructed views by reducing the number of support beams needed in large pool cage and screen enclosure openings.
TuffScreen is a heavy-duty, vinyl-coated polyester insect screening ideal for use in high-traffic areas and an excellent choice for such applications as patios, porch enclosures, retractable systems, windows and doors.
A tight, durable mesh screen, TuffScreen No-See-Um Screening is designed to keep out the nearly-invisible pesky critters of the same name. It also resists tears and punctures caused by pets and is ideal for use in high-traffic areas. While densely-woven, this heavy-duty, vinyl-coated polyester insect screening still allows good ventilation and daytime privacy.
Phiferglass Pool and Patio Insect Screen is perfect for large openings, which require extra strength, and offers good ventilation and insect protection.
Proudly made in the USA, Phifer's wide width screen products are infused with Microban® antimicrobial product protection to inhibit the growth of stain- and odor-causing bacteria, mold and mildew.
To learn more about Phifer's screening solutions for expanded view openings, email inquiries through the website at www.phifer.com or call 205-345-2120.