Dero Stratus Shelter Bike Shelters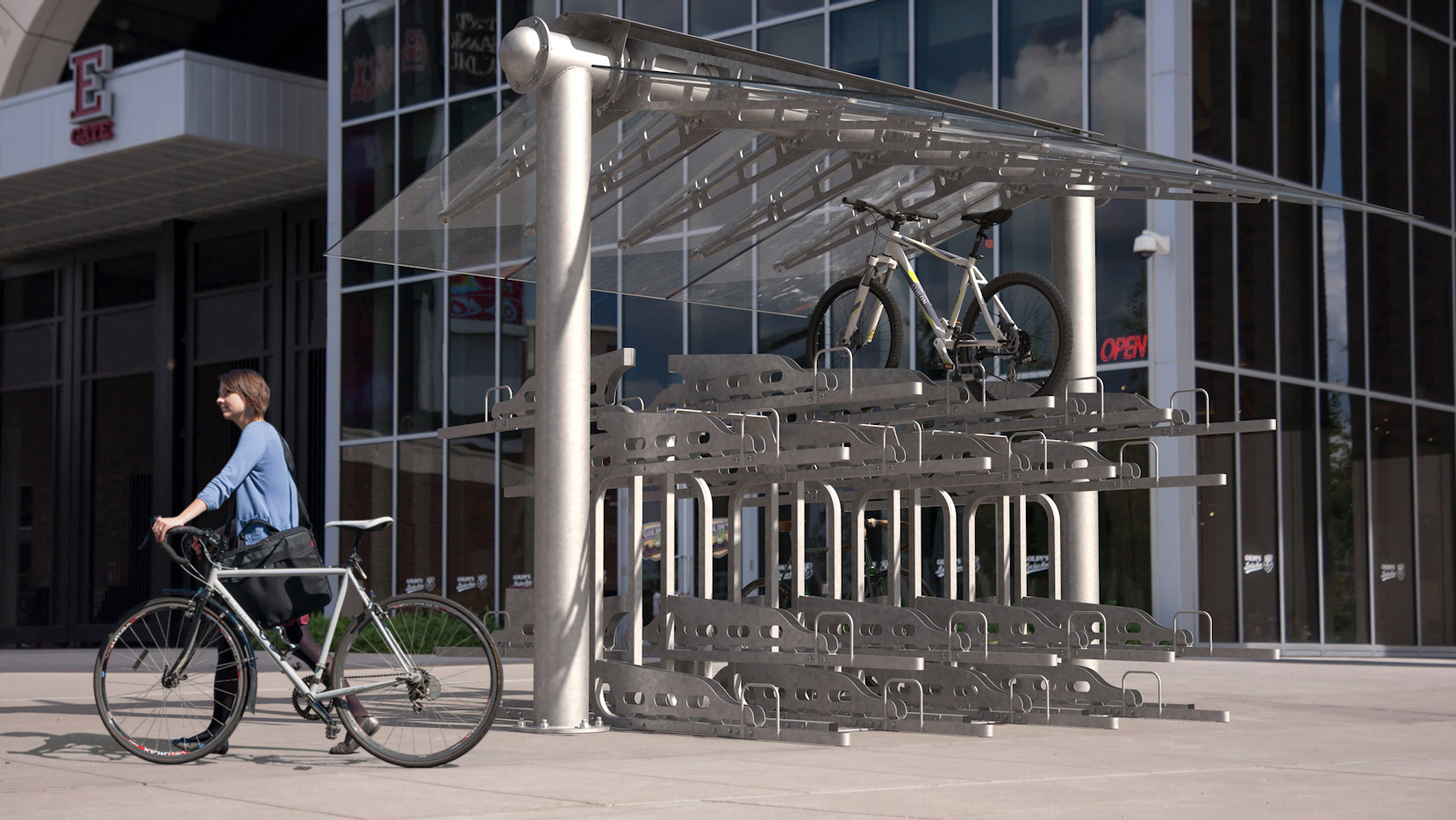 Dero is proud to introduce the Stratus Shelter, a stunning glass and steel bike parking structure that is perfect for two-tiered bike racks. Its modular design with numerous configuration options makes this bike shelter a unique and breathtaking bicycle storage solution.
The Stratus Shelter is a striking bike shelter option for any transit station, university campus, or multi-family residential building project. It is constructed of American-made galvanized steel, and clear, tempered, laminated glass roof panels.
Customers can choose single or double-sided roof panels that can be configured flush or in varying angles to create several attractive patterns. Optional glass side panels are also available for additional protection from the elements.
The Stratus Shelter looks delicate and airy, but it is rated to withstand heavy seismic disruptions. Its height is specifically designed to accommodate two-tiered racks like the Dero Decker and Dero Duplex, or vertical parking systems like the Ultra Space Saver. These space-efficient bike racks maximize a project's bike parking capacity. All bike rack systems are sold separately.