Lackmond BEAST PRO Turbo Mesh Porcelain Tile Blade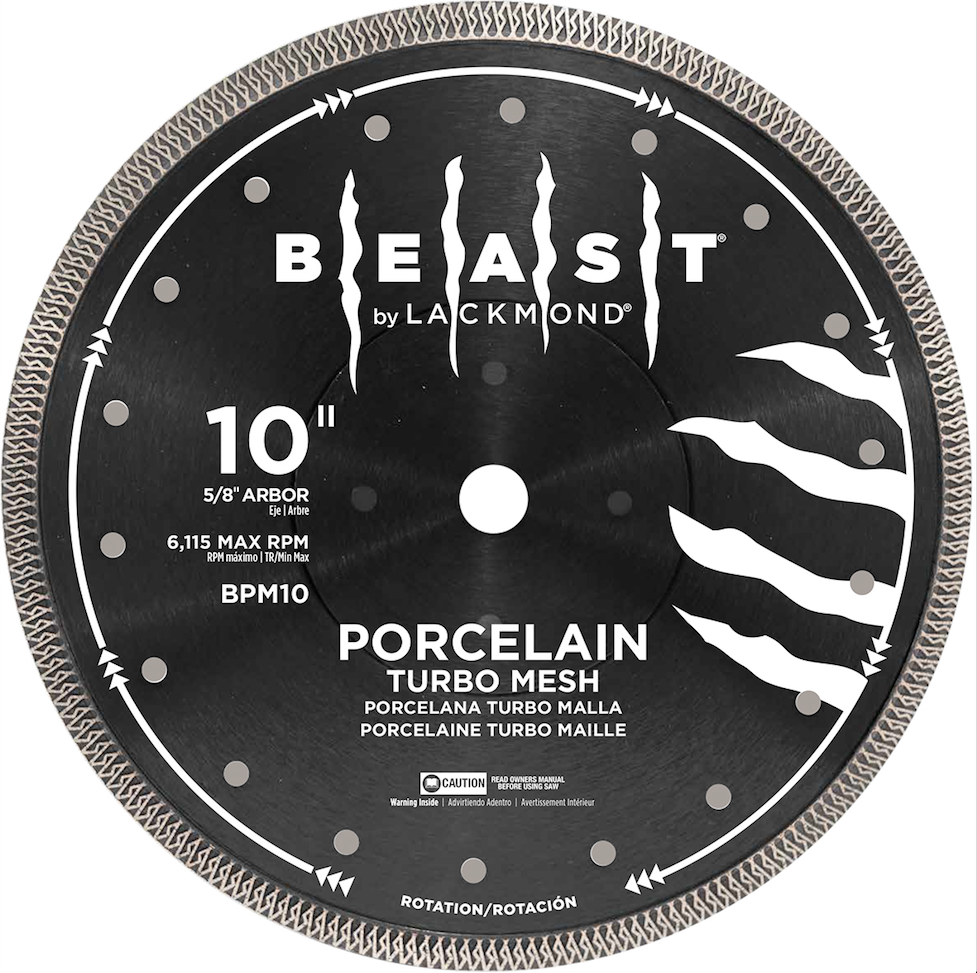 Diamond blade and saw technology is constantly evolving. An important component of the overall performance of any saw (Tile, Concrete, Masonry, etc….) is how well the blade on the saw performs.
Lackmond Products Inc. understands how important an excellent blade is to the operator, so it designed the Beast Pro Turbo Mesh Porcelain Tile Blade.
The Beast Pro Turbo Mesh Porcelain Tile Blade incorporates the most advanced technology available. It is designed with a unique rim which greatly aids in cooling the blade, resulting in longer blade life and extremely clean and fast cutting.
The Beast Pro Turbo Mesh Porcelain Tile Blade is engineered with a thin-kerf cutting edge which ensures a clean, fast cut while minimizing chipping. It utilizes a reinforced, silent core hub which ensures strait cuts and greatly reduces noise.
The Beast Pro Turbo Mesh Porcelain Tile Blade is ideal for use in today's hardest porcelain tiles and will also perform extremely well in softer ceramic or natural stone tiles. The 4" - 7" diameters can be used dry while the 10" diameter is wet use only.
Lackmond Products, Inc., based in Marietta, GA, is a leading manufacturer and marketer of diamond tools, carbide tools and equipment, for the tile, stone and construction markets. The company has been serving professional construction and plant maintenance markets for over twenty years, with seven warehouses in the United States as well as international locations in Canada and Latin America. For more information, visit www.lackmond.com or call 1-800-850-2044.